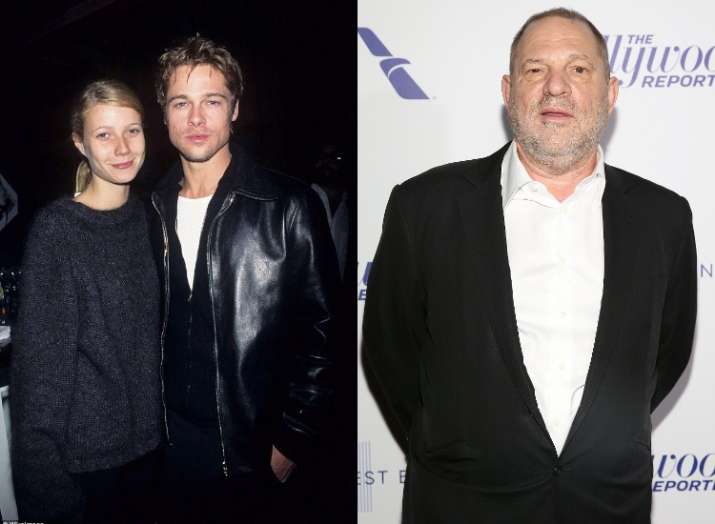 Talking about her alleged experiences with Harvey Weinstein, actress Gwyneth Paltrow has revealed that her then-boyfriend Brad Pitt threatened to kill the disgraced mogul.
During an interview on Sirius XM's The Howard Stern Show, Paltrow said Pitt had confronted Weinstein after learning the mogul sexually harassed her in his hotel room.
"It was the equivalent of throwing him against the wall," she said, as reported by Variety.
The 'By The Sea' star then allegedly told Weinstein, "If you ever make her feel uncomfortable again, I'll kill you."
More than 50 women, including stars like Ashley Judd and Angelina Jolie, accused Weinstein of sexual misconduct, which the former has denied.
Weinstein is expected to surrender to the New York police on Friday to face the charges against him.
Recently Brad Pitt was making headlines when the rumour mill said that he and Jennifer Aniston are planning to give their relationship a second chance. This definitely came as a good news for all the Pitt-Aniston fans. Now that both of them single, it is likely that the love arrow strikes them once again.
(With ANI inputs)