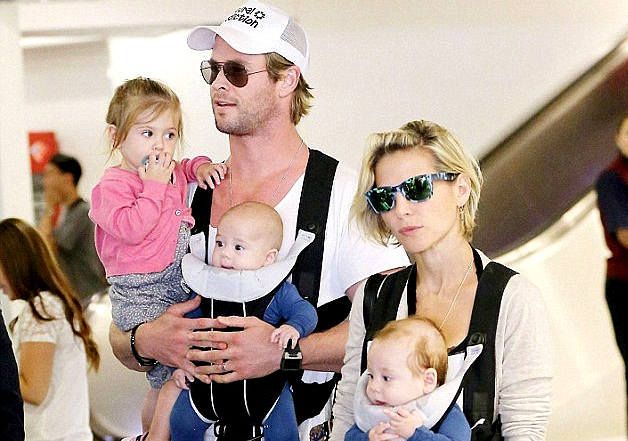 Los Angeles: "Thor" actor Chris Hemsworth's wife and model Elsa Pataky says the couple won't be having any more children.
Pataky, who has three-year-old daughter India and two-year-old twin sons Sasha and Tristan with the actor, says it is "hard work" enough raising the young trio, and she will be ready to return to her career once they're a bit older, reports femalefirst.co.uk.
"We're not thinking of having any more. I'm making a stand. Three children is enough, it's hard work," Pataky told HELLO! magazine.
"For me it is very important to spend all the time I can with them when they're at this age but now that I can see them growing up a bit, I also want to work and get back to what I like. If we had more children it would complicate things."