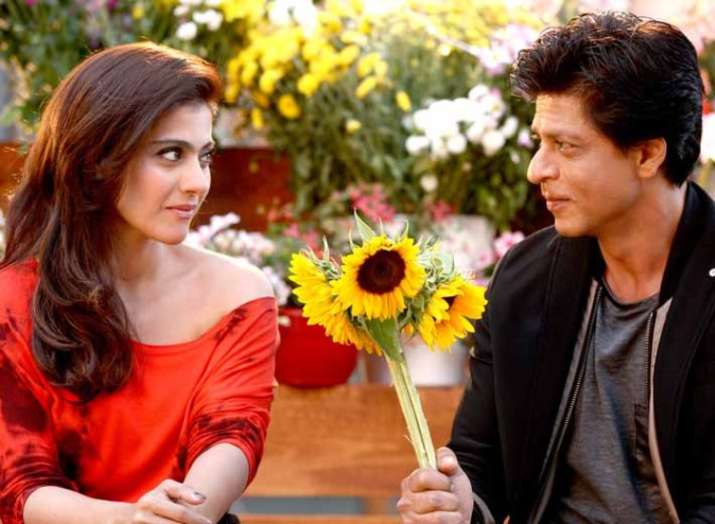 King of Romance Shah Rukh Khan and Bollywood actress Kajol are easily the most loved Bollywood couples in Bollywood. From Raj and Simran in DDLJ to Rahul and Anjali in KKHH, the duo has managed to fill the air with romance everytime they come together onscreen. As sizzling as their chemistry is on the big screen, they share a very warm and friendly bond off-screen as well. They can say anything to each other and Shah Rukh is many times seen teasing Kajol about something and everything. This time Kajol has revealed that SRK even told her to learn how to act.
Bollywood diva Kajol is busy promoting her upcoming film Helicopter Eela these days in which she is seen as a mother who is all over her son's head, played by Riddhi Sen. In one of the interviews recently, Kajol opened up about three films in which she learned a lot. She said her 1992 debut Bekhudi, Udhar Ki Zindagi (1994) and Dushman (1998) are her favorites as even though they were not blockbusters, they helped her grow as an artist.
Kajol said, "All the films are completely different from 'Bekhudi' to Udhar Ki Zindagi' to 'Dushman' to 'Kuch Kuch Hota Hai'. There was no connect but that's what drove me to take up these films as I learned something new every time as an actor."
Talking about Udhar Ki Zindagi, Kajol says the film was so intense that she suffered from a burnout in "a weird way". "... I remember having a conversation during 'Baazigar' with Shah Rukh Khan and he told me, I should learn how to act and I was like, 'I am doing so fabulously well'. He told me I need to burn out as an actor, I felt, he talks nonsense sometimes. But when I was shooting for 'Udhar Ki Zindagi', I was like, 'I can't do films that are so heavy, it sucks so much out of you'. I did not want to do that anymore."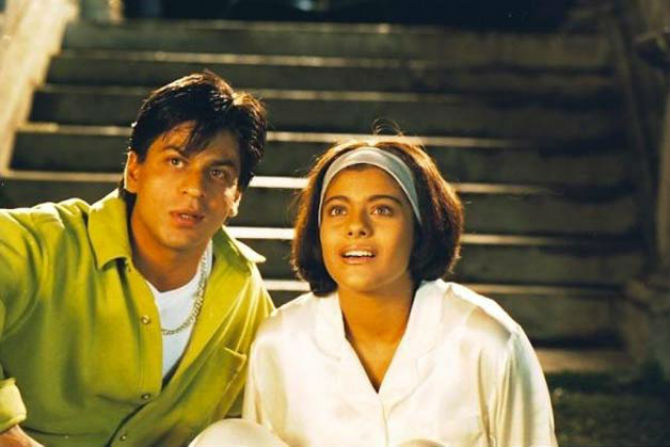 Kajol also says that her dear friend Karan Johar's directorial debut Kuch Kuch Hota Hai made her realize that it is important to have fun off0screen as it translates onscreen pretty well. She said, "What I realised is that when you have fun off-screen, it translates on screen. Your off screen equation is conveyed on screen. There is some relatability that comes on screen... You don't know what is it that attracts people."
More Bollywood stories and picture galleries
For all latest news and updates, stay tuned to our Facebook page