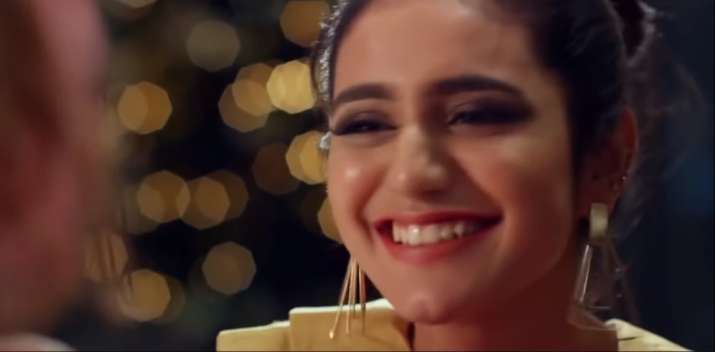 Priya Prakash Varrier is all set to make her Bollywood debut with Sridevi Bungalow, but instead of creating waves like her previous venture, this movie is being slammed left, right and center. After the trailer was launched, netizens thrashed the film for cashing in on Sridevi's death for commercial gains. If you've watched the trailer, you will know that the film bears an uncanny resemblance to legendary actress Sridevi Boney Kapoor's death. At the end of the trailer, you can also see Priya Prakash Varrier's character lying dead in a bathtub, rubbing on the memories of Sridevi's death due to accidental drowning in February last year.
Sridevi Bungalow's teaser is being touted as a cheap tactic by the makers to gain commercial aspects. It is also said to be disrespecting the late iconic actor's memories. Mostly people are slamming the filmmaker for using Sridevi's death for publicity.
Here's how netizens are reacting to Sridevi Bungalow teaser. 
Such a shameful and disgusting act it is by the makers of #SrideviBungalow to depict the legendary actress in such a disgraceful manner. Utter nonsense and rubbish it is. I want the Indian Film Fraternity to take strong action on it. The departed soul deserves respect. 🙏🙏🙏

— Rajan Naidu (@RajanMNaidu) January 14, 2019
The teaser of sleazefest masquerading as a movie #SrideviBungalow is a dirty & ugly attempt to tarnish the image of an Indian icon. The movie has to be banned! Nobody should be allowed to get away with such a cheap act for fame & mileage. #Sridevi

— jagdeep pokle (@jagdeeppkl) January 14, 2019
Yes, it can be a coincidence tht her name in film is Sridevi and she is actress in the film
But how can you show the acteress named Sridevi in bathtub and then say tht it has nothing to do with Sridevi's life and death?#SrideviBungalow @arjunk26 @SrideviBKapoor

— Monica A Malhotra (@monica_sunil) January 15, 2019
#Sridevibungalow Sad to see how Filmakers from the South are encashing the unfortunate death of their biggest superstar.
The poster is crass!

— sadiq saleem (@sadiqsaleem2) January 15, 2019
I cannot believe this.... Not even a full year since she passed away and such movies are being made! I hope it gets banned! At least you could of thought of her two daughters & husband before making such a film! Disgraceful #SrideviBungalow

— Shanatic (@SKT2290) January 14, 2019
Not only this, Sridevi's husband and filmmaker Boney Kapoor also slammed the filmmaker and slapped a legal case against them for defaming the actress' name.
Sridevi, who delivered 300 films in Hindi cinema, passed away in February last year due to accidental drowning. She was in Dubai with her husband Boney Kapoor and daughter Khushi Kapoor to attend Mohit Marwah's wedding.
Her funeral which took place in Mumbai, was attended by her thousands of followers who bade her farewell with teary eyes.