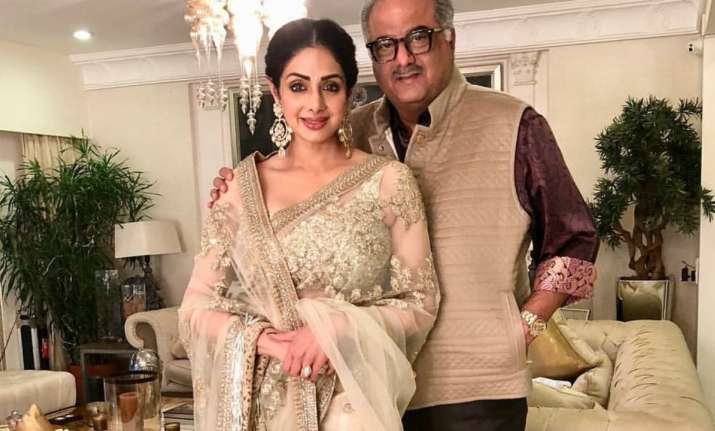 Mystery associated with Sridevi's untimely death in Dubai has finally been solved now. Dubai Police has shut all the investigations over actress' death in her hotel room and gave a clearance to her husband Boney Kapoor on Tuesday. Legendary actress Sridevi passed away in Dubai due to accidental drowning in a Dubai hotel bathtub, as per the latest reports. Earlier, it was stated that Sridevi, who was in Dubai for wedding ceremony of her nephew Mohit Marwah, died due to a cardiac arrest.    
As per the latest update, there could be a further delay in the return of Sridevi's mortal remains with the Dubai police informing the Indian Embassy that another "clearance" was awaited before it could release the body of the actor, who according to the government there, died of accidental drowning in her hotel bath tub after losing consciousness. 
However, according to the latest development in Sridevi's death case the Dubai public prosecution is expected to conduct an investigation today. And according to new twist in the demise of the Bollywood's superstar Sridevi, her husband Boney Kapoor was asked few questions by Dubai public prosecutor, on his last minutes with his wife. The questions includes: 
#What did you talk to Sridevi about when you met her? 
#What did you doubt when Sridevi did not come out of the bathroom? 
#What did you do when she took time to come out of the bathroom? 
#What did you see in the hotel bathroom? 
#What did you do when you found her unconscious? 
#Who did you call first? 
#Who called the hotel medical team? 
#Why was the police not informed of the incident immediately? 
Earlier, a report also surfaced which stated that Dubai police on Monday recorded the statement of Boney Kapoor. 
However, a chief prosecutor told Gulf News: "In such accidental death incidents, the results of the post-mortem and forensic examination reports are referred to the Public Prosecution as part of ordinary law enforcement procedures. The papers are revised by the prosecutors of the jurisdiction where the incident happened. An official order to hand over the body of the deceased to the family or relatives is issued shortly after that."
Also Read: Last video of Sridevi dancing with brother-in-law Anil Kapoor at Mohit Marwah's Dubai wedding
Also Read: This is the mysterious connection between Sridevi and Divya Bharti
Meanwhile, India TV sources confirmed that Boney Kapoor was not interrogated by Dubai Police. Nothing beyond usual questions necessary in the process, stated sources.