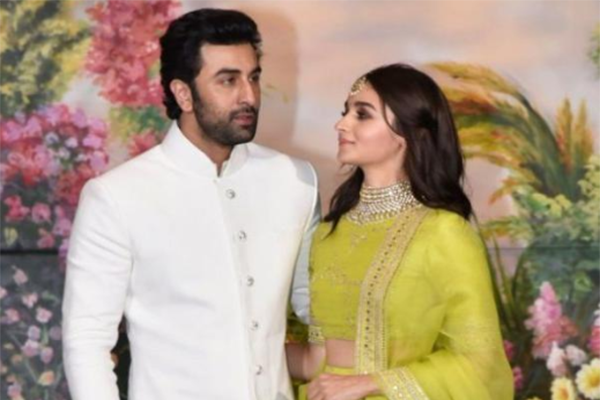 There's no doubt that Alia Bhatt and Ranbir Kapoor are a thing now. They are indeed one of the hottest couples of Bollywood. While shooting for Ayan Mukerji's Brahmastra, they found their love in each other. While they took some time in making things official, their frequent appearances together made things obvious. Now when they are official, the couple can't stop expressing their love to each other, not caring about the cameras surrounding them.
A throwback video of the couple is going viral on the internet. The video is dated back to November 2017, when Alia Bhatt and Ranbir Kapoor arrived together to support an organ donation drive in Mumbai. In the video, Ranbir asks Alia if he can drop her home in his car. To this, Alia obliges to his request and gets into his car and they drive away together. The video, however old, is making Ranbir-Alia fans go aww.
Recently, Ranbir Kapoor was spotted at Alia Bhatt's residence dining together with her father and filmmaker Mahesh Bhatt. When media inquired the filmmaker about his daughter's ongoing romance with the Sanju actor, here's what he said:
"When I saw those pics, I was like, 'Oh, the paparazzi age is here and you have people from the outside using their premise to capture the image, because that's what the nation is thrusting for.' So, not saying more, I'd let the paparazzi guess if papa is raazi."
He also praised Ranbir Kapoor's performance in Sanju. He even went on to say that after Amitabh Bachchan's Deewar, it was Ranbir Kapoor who took charge of a character.
On the work front, Alia Bhatt and Ranbir Kapoor will be featuring together in Ayan Mukerji's Brahmastra. The film also stars Amitabh Bachchan in an important role.