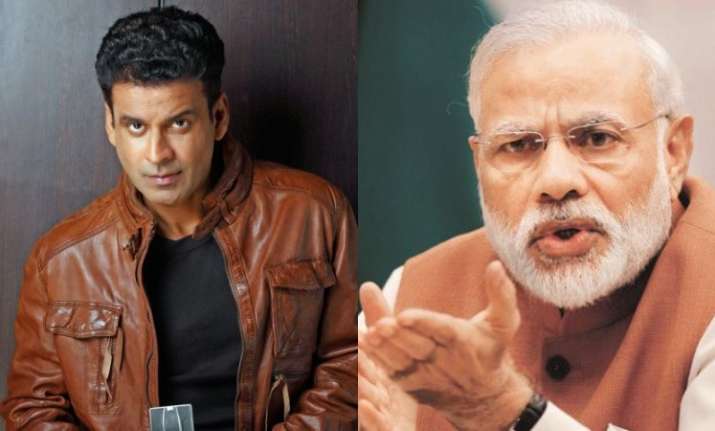 Critically acclaimed actor and two time National Award winner Manoj Bajpayee will be honoured with India's fourth highest civilian honour, Padma Shri on Friday. The actor, his fans and family are over the moon since the announcement. In a conversation with a publication, the actor said that his family has gone gaga after his name was announced and is celebrating since then. The actor said that soon he will throw a party for his friends.
The actor, who will next be seen in dacoit drama, Sonchiriya said, ''My family and my parents are celebrating this special moment with the villagers, visiting temples and distributing laddoos and for my friends, I will organise a party soon''.
The super-thrilled actor is yet to meet Prime Minister Narendra Modi and President Ram Nath Kovind. When asked what he would like to gift him, Bajpayee answered 'chewing gum'. Surprised? Even we are. However, the actor gave a reason as well. ''I have a lot of respect for PM Narendra Modi as he works hard day and night and doesn't sleep more than 4 hours. So I am thinking of gifting him chewing gum as he will chew that and will take rest and take care of his health," he said.
Besides Manoj Bajpayee, Shankar Mahadevan, Prabhudeva and late Kader Khan will also receive Padma Shri.
I humbly thank all the well wishers who sent me such encouraging congratulatory messages!!your love and support enthused me with renewed vigour.god bless you all!!!

— manoj bajpayee (@BajpayeeManoj) January 27, 2019
Manoj Bajpayee is happy that no controversy was triggered after his name was announced as Padma Shri winner. In a statement to IANS, the actor said, ''There have been quite a few instances in the recent past when people have criticised the government's choice on social media when it comes to conferring Padma awards to a particular individual have observed that till now, no one has abused me on social media and no controversy has been created when my name was announced. So, I think it is a good thing that when you get an honour nobody has raised objections against it''.
Watch Sonchiriya Trailer Here:
More stories and picture galleries
For all latest news and updates, stay tuned to our Facebook page