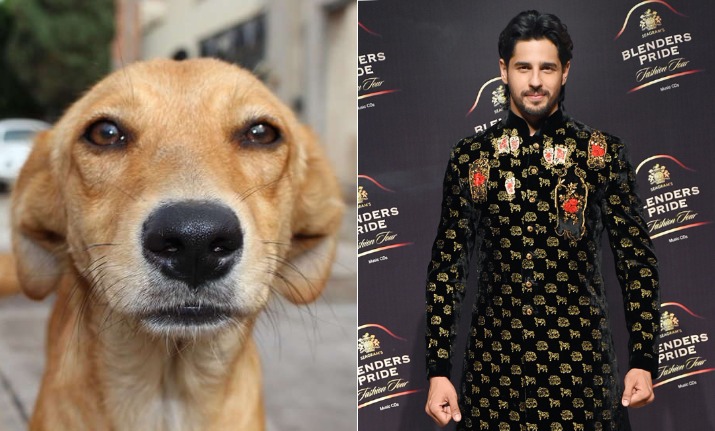 It seems like cats and dogs have developed an eternal love for ramp walk. Months after a cat stole the limelight by gatecrashing a fashion show in Istanbul, a dog walked the ramp with Sidharth Malhotra at Rohit Bal's fashion show. The video featuring Sidharth with a lean dog walking alongside went viral on the social media. Apparently, it's not the stars who were dressed in designer couture who made the headlines, but the dog who walked the ramp in style became the star of the night. The stray dog can be walking the ramp even before Sidharth Malhotra began his walk.
The dog ran berserk on the ramp before the authorities took the matter in their own hands. However, it was a smart pooch, who managed to escape them twice and stealing enough limelight for the night.
Despite the brief commotion, Sidharth Malhotra seemed unfazed by the presence of the dog. However, the audience broke into laughter.
Similarly, last year a cat tried to be the Rockstar at a fashion show in Istanbul. The cat not only walked the ramp but also tried to nudge the models with her paws. It seemed like the four-legged ball of fur was craving for attention, which she did get at the show. The video went viral with most of the animal lovers watching it on loop.