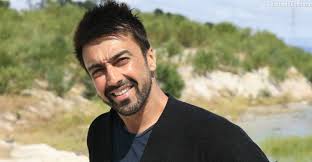 Aashish Chaudhary says he would not mind doing daily soaps if they help him reach a position where he is able to make choices as an artiste. Aashish, who has also acted in Hindi films, says he eventually wants to do shows that make his family proud. "I am not a top actor on TV. If it takes me to do a daily soap - 'Naagin' or 'Saas-Bahu', to be at good ranking, and to boost my career and get better offers then why not. I have to be in a good position to get good roles," he told PTI. 
The actor says 'saas-bahu' shows are a staple on the small screen as they are accepted by the audience and one cannot blame the industry for churning out such programmes. The 39-year-old actor adds the sensibilities of the audience will only change with time. 
"There is nothing wrong in delivering what people want to see. My parents are trying to understand Netflix (a video-streaming service). The audience wants slow running shows so that they can do some other household chores in between. This is nothing but lethargic viewing. 
"Sensibilities will change. The day everyone would be online, the whole choice of shows will change. Unless you do not make something that can be seen on TV and online, television will not survive." 
Aashish says he is aware television is not an easy medium but he is satisfied with the work he has done so far. 
"I give a lot of respect to this medium. I give honest 12 hours of dedication. You need a hit show to be a top actor. Shows that run for years are considered to be big hits." 
He took up a daily soap, "Ek Mutthi Aasmaan", which the actor calls, a typical TV programme, to resume his career on the small screen. 
Post that he chose the suspense drama "Dev" and told the makers if the show does not do well, he will go back to doing the 'saas-bahu' sagas. 
"I will do proper saas-bahu shows in which my wife is either a snake or eunuch, I don't mind doing it because the audience are accepting them. 
"But at the same time, I have the guts to try out something different. My attempt is to do something that others have not done. I can't replicate someone's success - be it of a show or of an actor," he says. 
Aashish, who has films such as the "Dhamaal" series and "Paying Guests" to his credit, says he went back to TV for suspense drama "Dev" after working in "Double Dhamaal" as he was only being offered comedy roles. 
"It is only after 'Dev' that my offers have changed. TV made by life, it changed offers even from Bollywood," he adds. 
The actor, who has dabbled both in fiction and non-fiction space, says he enjoys doing fiction more than reality television. 
"I am not against reality shows as I have had great experience on 'Fear Factor', it is a real show based purely on performance." 
Aashish is back with season two of "Dev" in which he plays the title role of detective Dev Anand Burman. 
He says the main reason why the show was accepted by the audience is that it is different than other crime-based shows. 
"Crime shows are accepted well by the audience like 'CID', 'Savdhaan India', 'Crime Patrol' and 'Dev'. In the West, shows like 'Sherlock' have characters and had linear stories. 
"In India, 'Karam Chand' was a successful detective show. They had a personal touch, it has a linear story in terms of his life. 'Dev' is an experiment, it is not run-of-the-mill show. Our show is about characterisation, that the audience can connect with, a linear story," he says. 
The second season currently airs on Colors channel and Aashish says the makers are planning to come up with a third part. 
(With PTI Inputs)