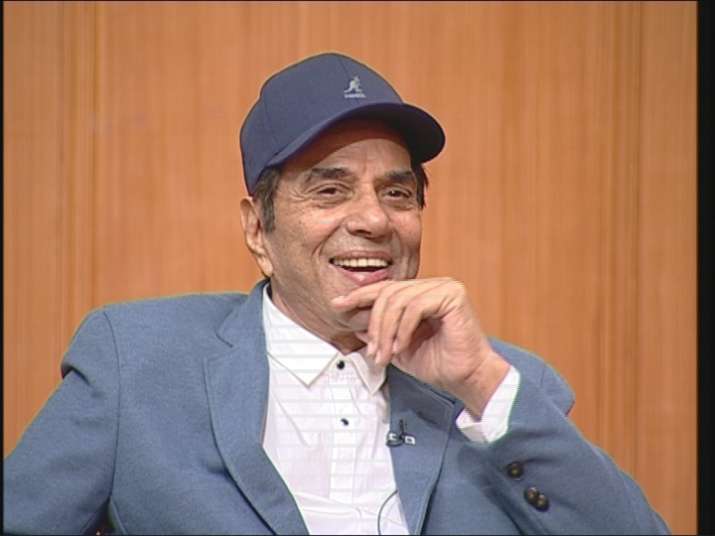 Veteran actor Dharmendra, who is also known as the He-Man of Hindi cinema has always been the favourite of Bollywood lovers. From action and comedy to romantic roles, Dharmendra has carved a niche for himself as an earnest performer. The Punjabi heartthrob, who made his debut with Arjun Hingorani's Dil Bhi Tera Hum Bhi Tere in 1960 has established himself as a versatile actor. Not only he has showcased subtle acting skills in typical Bollywood masala movies like Sholay but has also worked in women-oriented films with legendary directors like Bimal Roy and Hrishikesh Mukherjee. From Bandini to Anupama and Chupke Chupke, the veteran actor has proved that he can ace any kind of role.
Besides being a Padma Bhushan awardee, he has also won Filmfare Awards several times and in case you are unaware, the actor has also received the World Iron Man award. The actor, who has the same energy even at the age of 82 will next be seen in Yamla Pagla Deewana Phir Se. The third instalment of the series will see the Deol trio back- Bobby Deol, Sunny Deol and Dharmendra. Before the movie release, the veteran actor graced the popular talk show Aap Ki Adalat hosted by India TV Chairman and Editor-in-Chief Mr Rajat Sharma. Here are highlights of the show:
23:26 PM: Veteran actor Dharmendra ends Aap Ki Adalat with a lovely shayari.
23:12 PM: Sunny Deol joins father Dharmendra in Aap Ki Adalat. Sunny gets emotional in the show.
23:10 PM: From chilling temperature of Khardung La to scorching heat of Rajasthan, Dharmendra reveals that he has worked in all weather conditions.
23:07 PM: The veteran actor recalls how he worked for his constituency Bikaner. Those five years were the most difficult time of my life, reveals Dharmendra
23:05 PM: Dharmendra reveals how he became 'unfit' for politics. I never dreamt of a political career, this field has no need of emotional people, says Dharmendra
22: 56 PM: It is a human nature to be loved, liked and admired, says Dharmendra
22:54 PM: I was naughty but sweet and emotional, says Dharmendra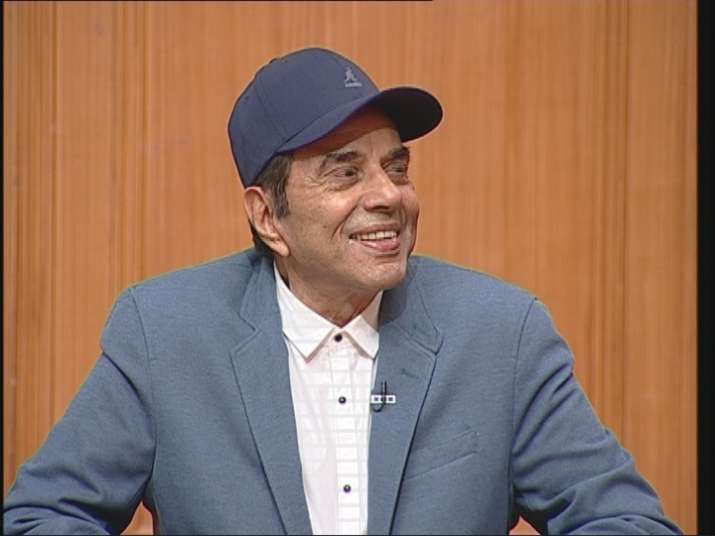 22: 49 PM:  ''I was not in love but I was fan of Meena Kumari.'' Dharmendra reveals that he feels bad when women drink.
22: 46 PM: Dharmendra reveals that he gets scared when he gets compliments. 
22: 39 PM: Dharmendra reveals that award shows are rigged
22:35 PM: I used to do my own stunts, never opted for method acting, says Dharmendra. The veteran actor reveals that drinking never came in between his performance. He jokingly says that his liver is strong.
22:31 PM: Dharmendra opens about his binge drinking. The veteran actor reveals the incident when he mixed bear with lassi.
22:30 PM: I never wanted to do Gabbar or Thakur's role, I loved Veeru's role as it was a colourful character: Dharmendra
22:27 PM: I was very upset as I had to quit Zanjeer due to emotional blackmail by my sister.  Dharmendra reveals that he recommended Amitabh Bachchan for Sholay.
22:24 PM: I just want to stay in people's heart; fame and money were never my priorities: Dharmendra
22:22 PM: Is Dharmendra careless? Responding to this allegation, the actor says that he never thought of becoming number one as the film industry is quite uncertain.
22:17 PM:  Dharmendra speaks about his reunion with good pals Rekha and Shatrughan Sinha for Yamla Pagla Deewana Phir Se.
22:15 PM:  Dharmendra reveals how he got the confidence of going shirtless.
22:13 PM: Dharmendra reveals that he wrote few dialogues for Naukar Biwi Ka. The veteran actor praises director Hrishikesh Mukherjee.
22:08 PM: Once a maker during audition told Dharmendra that they want a hero, not a hockey player. Dharmendra reveals that he never allowed success to get to his head. 
22:05 PM: Dharmendra was stubborn and it is evident in his childhood tales which he shared in Aap Ki Adalat. Dharmendra reveals the first movie which he watched. The actor also credits his success to his father's discipline. 
Missed Aap Ki Adalat? Watch repeat telecast on Sunday at 10 AM and 10 PM