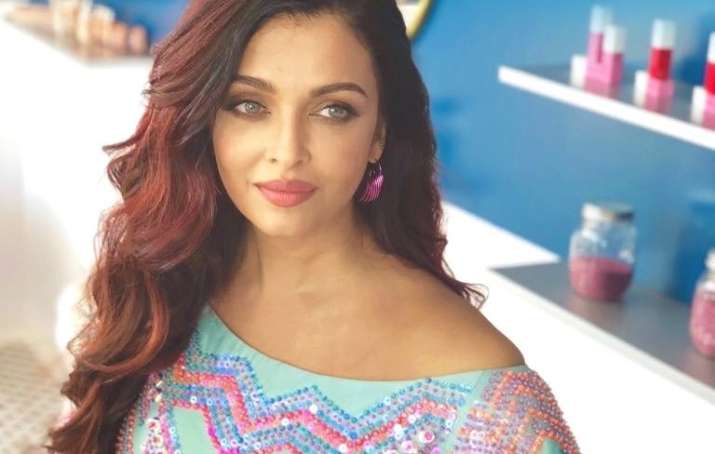 It's been a couple of days since Aishwarya Rai Bachchan made her debut on the social media. Ever since then, she's on a photo-sharing spree on her Instagram account. A few days ago, the Ae Dil Hai Mushkil actress shared a couple of throwback pictures from her pre-primary days. Spotting Aishwarya Rai in the group of doll-eyed children wasn't an easy task. Above all, they were all black and white pictures.
In the second picture's caption, she wrote that her daughter Aaradhya is of same age as she is in the picture. She wrote, "Grade 1... the same age as Aaradhya."
As soon as she posted the pictures, the fans took the task in their hands to recognise Aishwarya Rai Bachchan among the group of students. Would you like to try your hands on this?
Let us help you with it. In the LKG picture, Aishwarya Rai Bachchan is in the last row, sixth from the right side. She is the one with a hair band and looking somewhere else than in the camera.
In the second picture, Aishwarya Rai Bachchan is standing in the second row. She is the fourth from the left. Grown up a bit, but her love for hair band remained the same. Only this time, she's looking and smiling straight to the camera.
Meanwhile, the 44-year-old actress made a smashing entry at Cannes Film Festival which took earlier this month. Aishwarya Rai has been a fixture at Cannes, apart from Sonam Kapoor, who had her eighth appearance at the coveted film festival.
On the work front, Aishwarya Rai Bachchan will be seen in Fanne Khan opposite Anil Kapoor. Apart from them, Omerta actor Rajkummar Rao will also be featuring in the film. Also, she will be starring in Jasmine and in the remake of Woh Kaun Thi and Raat Aur Din.