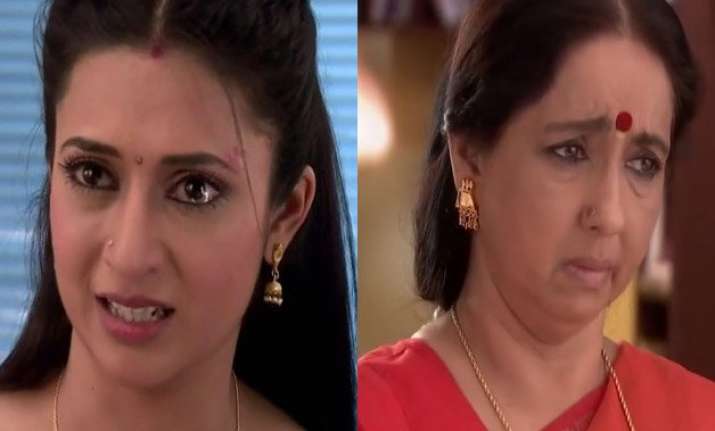 New Delhi: The popular TV show 'Yeh Hai Mohabbatein' is going through a lot of twist and turns these days.
Ever since Ishita is possessed by Shagun's evil spirit, things have been going really weird inside the Bhalla household.
Recently, we saw how Raman and his family got shocked by Ishita's abnormal behaviour unaware of the evil possession she is going through. While Ishita is behaving exactly like Shagun, Raman tries to take her to a psychiatrist, but in vain.
But now, Shagun's evil spirit is planning something really nasty.
In the coming episode we will see, Ishita trying to kill her own mother by strangling her.
Yes! It's true.
Our beloved Ishita, who has always been a doting daughter, has turned enemy for her own mother.
Although, the Bhalla family tries to get hold of her and rescue her mother, it gets really hard to handle Ishita under Shagun's control. Infact, she will also turn violent towards Raman and push him way too hard leaving everyone completely shaken.
Though, she was later controlled somehow by giving anaesthesia, but her weird and violent behaviour has made the Bhalla family traumatized.
While Ishita is still struggling with Shagun's spirit, we wonder if Bhalla family will get to know about her possession, or will Shagun succeed in her evil plans and separate Ishita from her family.
Keep visiting this space for more updates on 'Yeh Hai Mohabbatein'.