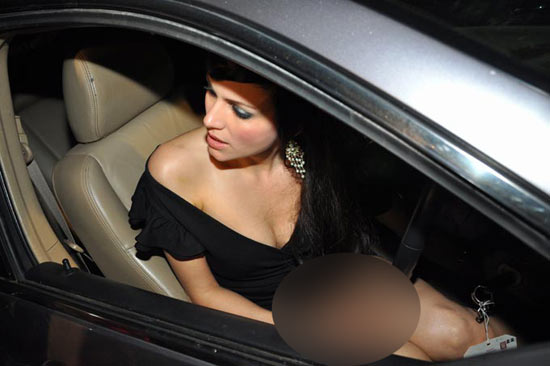 Laughing off her wardrobe malfunction incident, Yana tags herself as the 'no-panty' girl and the day as the officially funniest day of her life.
 Yana Gupta is neither shocked nor embarrassed. The actress, who was recently caught on camera without panties, has taken the incident lightly and in fact expressed her desire to endorse some underwear brand.
"I used to be known as an item girl. Now I will be known as a no-panty girl. I should do an ad for some underwear brand with a tag line saying: 'I've got them NOW'." she laughs on her fashion faux pas. Showing indifference towards the incident, Yana explained the reason why and how it happened.
"For past three weeks I have been rehearsing for a particular dance television show. While doing all the splits and various crazy dance moves, I kept getting irritated by my panties getting stuck in my ass. Now imagine at all times I am being shot by cameras as I rehearse so it just didn't look good that after every crazy step I'm trying to adjust 'myself'. So I thought I'll sort out the issue by simply not wearing undies as I wear pants for rehearsal".
She continues, "That day I had no time to go home after rehearsal in order to make it to the charity event. I packed my bag in the morning, put my make up, dress, shoes in it but guess what I forgot! Yes I openly admit...I did forget something 'slightly' essential to pack. I just pulled my dress down every few steps, but it didn't help! I had no clue it could be seen. I had no clue till I saw the pictures today, now should I cry over this?"
Yana says such things do not matter to her. Laughing and making fun of the incident, she calls it as the officially funniest day of her life. She further requests her fans, "I have only one thing to say. For god's sake! Stop looking at those pictures! I don't want anyone getting heart attack here,"she signs off continuing her laugh.