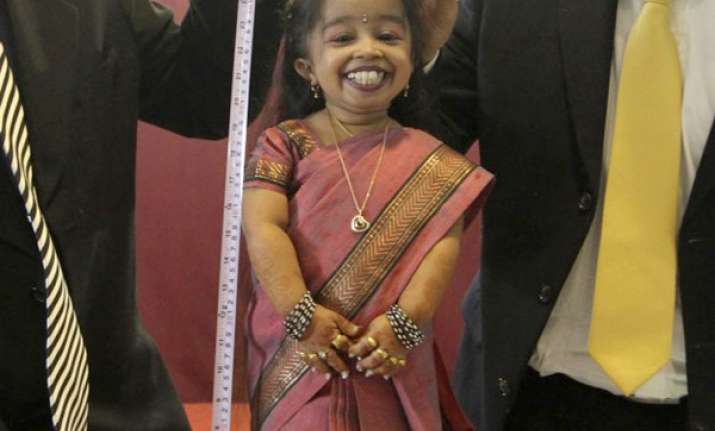 Mumbai,Nov 24:Jyoti Amge, world's shortest woman, is all set to enter the mud house of Bigg Boss 6 today after model-turned-fashion consultant Imam Siddique was thrown out.
The 19-year-old from Nagpur, who has been officially declared the world's smallest woman by Guinness Book of Records with a height of 62.8 cm (24.7 inches), said she wanted to participate in the show because she thinks it will give her chance to be a part of showbiz.
"I am participating in the show because I want to have a career in Bollywood. These people contacted me through e-mail and I couldn't say no to them because I watch the show religiously. I will not fight with anyone on the show and will come out as a winner," Jyoti told PTI.