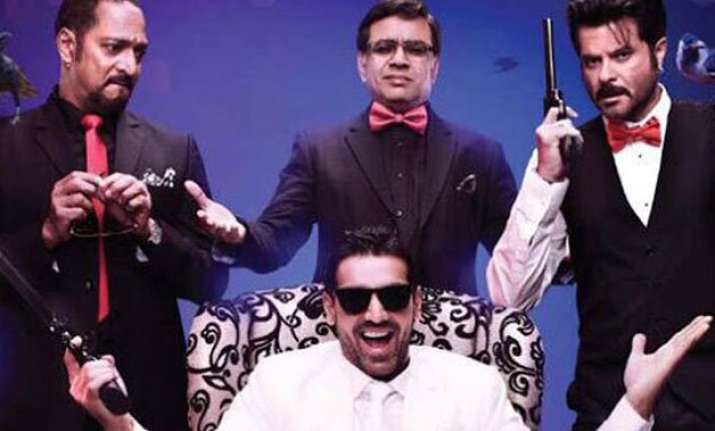 It was in 2007 that Firoz Nadiadwala came with superhit 'Welcome' and it took eight years for Firoz to bring the sequel of the laughter riot as 'Welcome Back'.
Yes, 'Welcome Back' featuring Anil Kapoor, Nana Patekar and John Abraham is all set to hit the theatres in September this year.
But, this time it will take less than a year for Nadiadwala to bring the third film in the series.
The third film, which will feature the same cast as 'Welcome Back' will be titled as 'Welcome to the Jungle' and will be set in the jungle.
While Firoz Nadiadwala stated that the third part will be a complete action movie featuring some of the thrilling action sequences, it will have no link up with Hollywood movie of the same name.
Reportedly, 'Welcome to the Jungle' will feature an army and will have Nana Patekar, Anil Kapoor and John Abraham playing Army officers. However, we might see change in the female leads for the film.