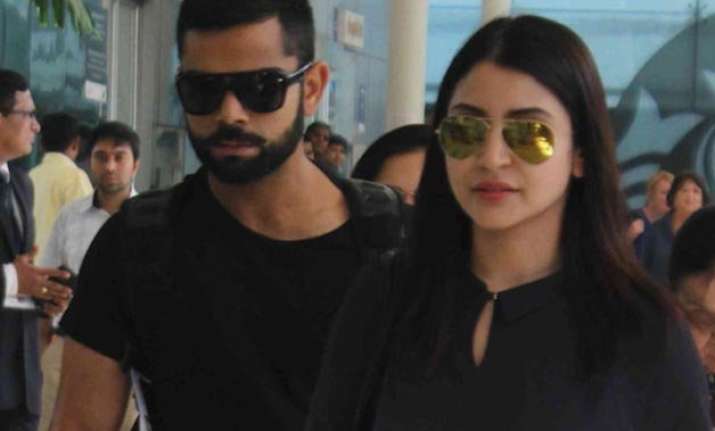 Celebrity love-birds - star cricketer Virat Kohli and Bollywood beauty Anushka Sharma are having best of their times and guess what the couple is holidaying in South Africa.
Virat Kohli who had been busy with his cricket tournaments and Anushka Sharma with her films have finally taken out time for each other. The couple is on a 2-week-long vacation and at 'Sabi Sabi Earth Lodge', a safari destination in South Africa.
Virat seemed to be at peace, while posting a photo on Instagram captioned, "chilling in the wild #peace" where he is sitting in the wilderness near a pool.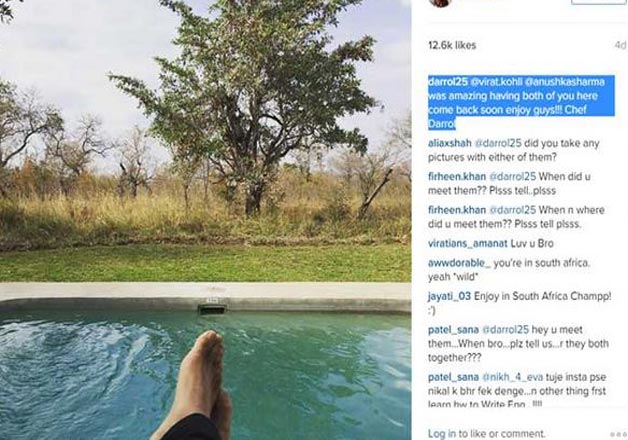 Virat Kohli and Anushka have been dating for quite some time now, their chemistry on and off the ground has hit many headlines and sparked controversies.
The two are usually spotted hand-in-hand while shopping and at public dos.