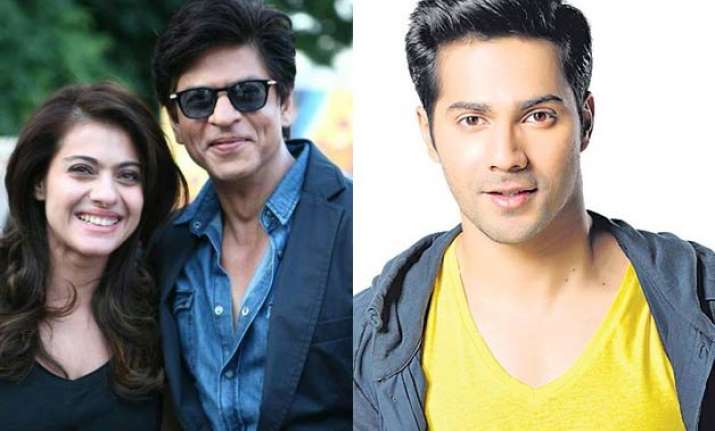 Mumbai: Actor Varun Dhawan, who is sharing screen space with Shah Rukh Khan and Kajol in Rohit Shetty's forthcoming film 'Dilwale', says when he first saw the on screen couple together, he could not take his eyes off them.
"When I saw Kajol and Shah Rukh Khan for the first time, I was just spellbound and I was just staring at them. I think the whole country will go through that," Varun said here.
Shah Rukh and Kajol have earlier worked in films like "Baazigar", "Karan Arjun" and "Dilwale Dulhania Le Jayenge" to name a few. They were last seen together in Karan Johar's "My Name Is Khan" in 2010.
Varun says "Dilwale" will be a visual treat for Shah Rukh and Kajol's fans.
"It is an amazing feeling. They are the most loved on screen couple in our country. People are going to watch them after so many years, so it is amazing to see them together," he added.
"Dilwale" is an action comedy and it also stars Kriti Sanon. The film is set to hit the silver screen December 18.