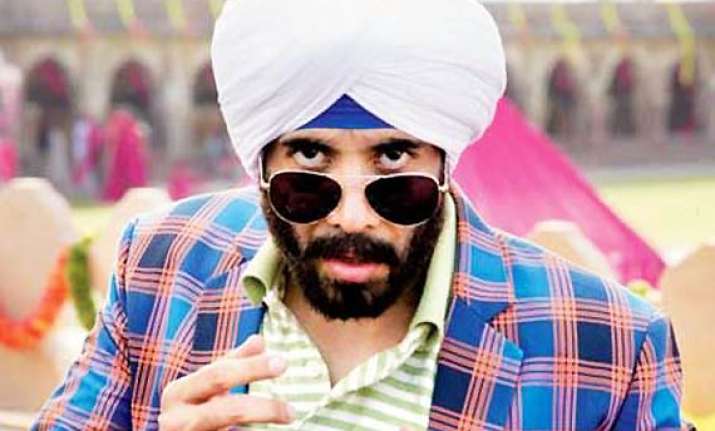 Mumbai, feb 18: Ekta Kapoor's brother Tusshar is playing a loud-mouthed Sikh in a romcom called Chhar Din Ki chandni, produced and directed by Samir Karnik.

Tusshar says he had to work really hard to get the right attitude, body language, nuances and get-up right.

He even attended a workshop on Sardars and was trained on the sets.

"Puppy Sardar is a loud character. I was very nervous. I was wearing a turban for the first time.

"The brief given to me was that my character had to be shameless and uncouth, and my tutor drilled it into my head that this character should be hated, in stark contrast to Veer, the hero that I primarily play," explains Tusshar.

"I play it more crass than any of the B-Town guys who have enacted similar roles."

Not surprisingly, Tusshar wasn't recognised when he came to the sets in the get-up on the first day.

Says Kulraj Randhawa, who stars opposite him, "Everybody brushed past him assuming he was a visitor. The moment he'd get into the mood of the character he'd slap people on their back... in a friendly manner, of course."

Chaar Din Ki Chandni hits screens on March 9.