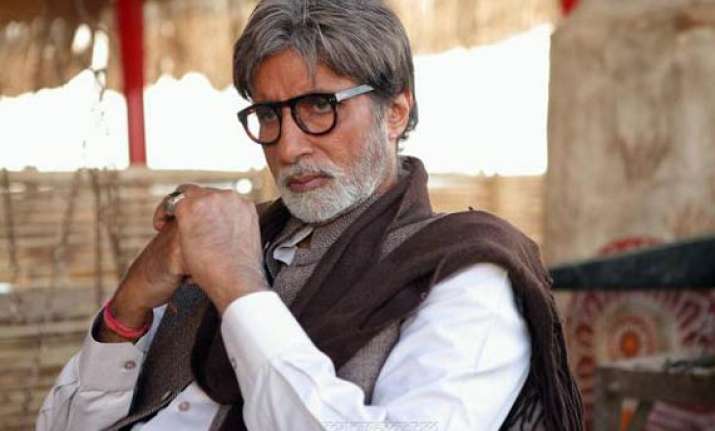 New Delhi, Aug 21:  Megastar Amitabh Bachchan is elated over the apex court's decision lifting the ban on 'Aarakshan' in Uttar Pradesh, calling the judgement "historic".

The 68-year-old actor, who plays the character of a college principal in the film, says the new judgement will ensure that a movie, once passed by the Censor Board, cannot ever be banned by anyone.

"The Supreme Court judgement in our favour for the film 'Aarakshan' has been a historic decision. No State or institution has the capacity now to ban any film, that has once been passed by the Censors.

"Prakash Jha has through this independent move, removed the hurdle of every film in the future, were they were to be disturbed by any organization," he wrote on his blog.  The film was earlier banned in three states - UP, Punjab and Andhra Pradesh, claiming that a few scenes in the film are not meant for public exhibition.
Bachchan slammed the protests against the film and lauded Jha for his extra-ordinary efforts.

"So UP, where it was banned is now opened to 65 centers and the response even though delayed due to the ban has been extraordinary. The shows are being patronized by 90 to 100 per cent audiences. It has already done a business of 58.3 crore and counting now with the fresh UP collections and with a sale of 22 crore for the satellite it is a most successful film.

"I am happy for Prakash Jha. He took much pains in fighting the oppressor in this venture. But the ultimate decision shall not just benefit him but all films that shall be released in the future. He has in one swell move done great service for the entire film industry of the country," Bachchan added. PTI