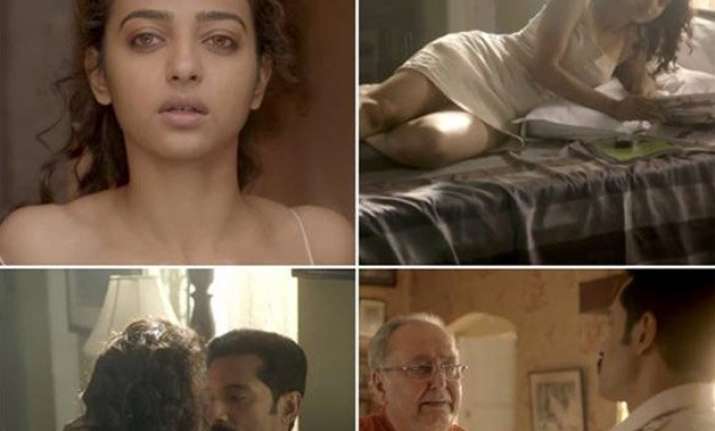 New Delhi: Kahaani director Sujoy Ghosh keeps audiences gripped till the climax in his latest short film.
Ahalya, directed by Ghosh builds suspense from the second it starts. The film is a modern interpretation of the story of lady Ahalya. According to Hindu mythology, Ahalya, wife of great sage Gautama was the creation of Lord Brahma and was the most beautiful woman. Charmed by her beauty and blinded by his stature of being a God, felt entitled to her. It is said Indra disguised himself as Gautama, one day when the sage left early and seduced her. On returning home and seeing them together, an outrageous Gautama accused Ahalya of adultery and cursed her to be turned into a stone, regaining her human form only after being touched by Lord Rama's feet.
In this revamped narration of the epic, Sujoy Ghosh uses flavors of thrill perfectly. Radhika Apte is seen delivering a powerful role as she potrays Ahalya. Veteran actor Soumitra Chatterjee who plays Ahalya's husband keeps the viewers engaged right till the end. His depiction of a jovial yet mysterious aging artist is spooky. by Tota Roy Chowdhury  plays Indra Sen, the inspector who visits the couple's house to investigate about a missing person. His first meeting with Ahalya itself is intriguing and compelling enough to continue the short film.
Released by Royal Stag Barrel Select Large Short Films, this 15 minutes long film has everything in place to make it a brilliant watch. Captivating storyline, crisp editing, mysterious characters who speak flawless Bengali, this movie has an end which will drop jaws.
If you are in mood for a short watch which will leave you awestruck, watch this movie right here!