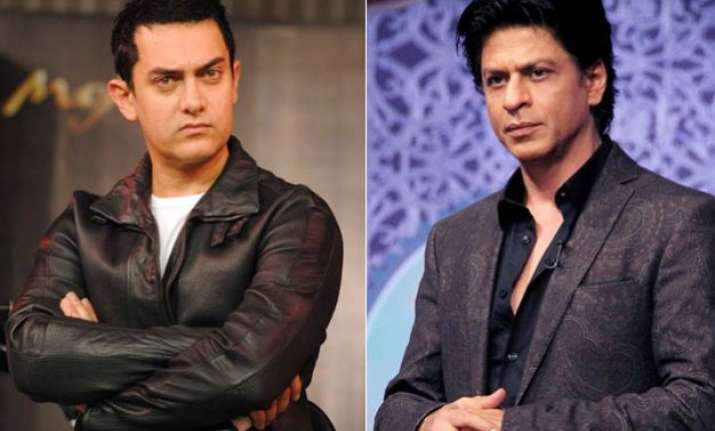 New Delhi: Mr PK aka Aamir Khan, who is entering the 50 club on March 14, has skipped the name of Shah Rukh Khan from the list of guest invited to his birthday party.
According to a report on Blog.raaga.com, Aamir Khan's wife, filmmaker Kiran Rao has planned a mega birthday bash for her hubby in which top brass of Bollywood is invited but tragically the name of Badshah Khan is missing from the list.
The list of celebrities who are personally invited by Kiran Rao for the birthday bash includes Salman Khan's family, the Bachchans, Karan Johar, Anushka Sharma, Deepika Padukone, Ranveer Singh, Kangana Ranaut, Aditya Chpora, Rani Mukerji and many more, states the report on blog.
With Shah Rukh Khan's name missing from the guest list, the rumors of rivalry between three Khans are expected to come in limelight again.
Interestingly, after the three Khans – Salman, Aamir and Shah Rukh appeared together on the stage of 21 years of Aap Ki Adalat Celebrations, industry called it a historic reunion of the leading faces of the bollywood.
But, now the rift is wide open again, which is not a good sign for the audiences who were wishing to see the three Khans, specially SRK and Aamir together in a movie, who entered Bollywood at around the same time but never got a chance to work together.
Well SRK is not invited, but other stars will be pampered with spa and private pool facilities at the luxurious hotel in Lonavala, specially booked by Aamir Khan for the guests.