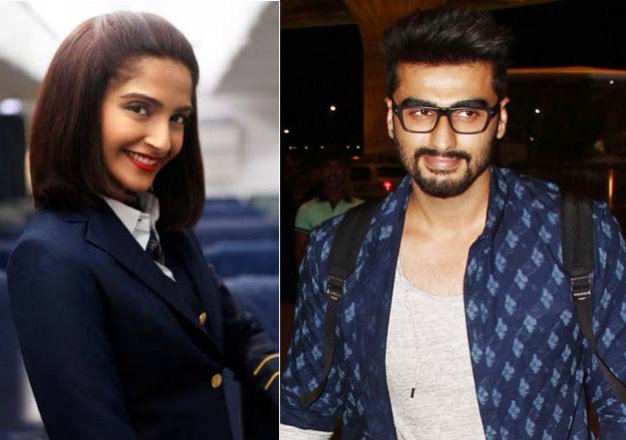 New Delhi: Actress Sonam Kapoor starrer 'Neerja', inspired from true-life story of Neerja Bhanot, released today.
While the movie has attracted many eyeballs and everyone is eager to watch the heroics of air hostess who saved 359 passengers on the hijacked flight, Sonam's brother Arjun Kapoor did not want to watch the movie.
The 'Gunday' star made this confession recently in a video posted on Twitter.
But before you think that it is because of any rivalry or jealousy between the two siblings, let us reveal the truth.
Actually, Arjun fears losing loved ones and Sonam Kapoor is one of the people who are very close to his heart. As Sonam is playing 'Neerja' in the movie and her character will die at the end just like Neerja Bhanot was shot down by terrorists, the loving brother Arjun cannot see it happening.
"I have fear of loosing out on loved ones and you remain somebody I love tremendously. Half the part of me hasn't been able to see your film because I know how the things are planned out," Arjun said.
He further appreciated Sonam for choosing a film like 'Neerja'.
"I am very very proud of you for choosing to be part of something like this and I really hope people can see how wonderfully talented you are. May you get even better with every passing film. Love you lots and all the best," he concluded.
Aww! Sonam your are so lucky to have such a loving brother by your side!