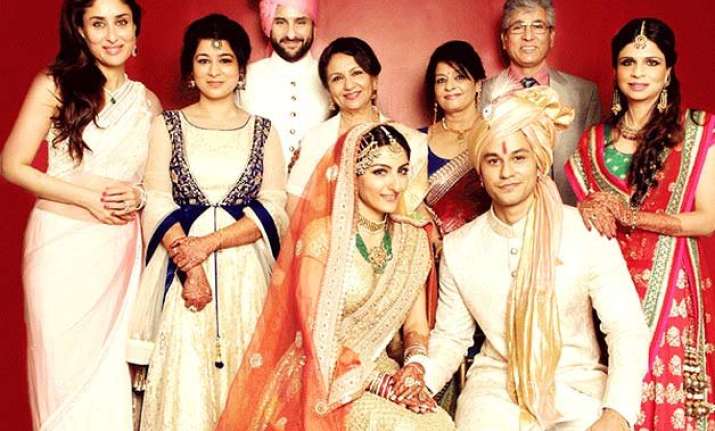 New Delhi: Soha Ali Khan has opened up about her marriage to long time beau - her expectations with marriage and how she finally decided to get hitched in a recent interview to an entertainment portal.
The actress tied the knot with Bollywood actor Kunal Khemu in a private ceremony in Mumbai a few days back. And when asked how she has planned to spend her newly wed days, Soha mentioned that at this time she is just aiming to get relaxed. "Both of us just want to put up our feet and relax," said Soha.
Further, as she moved on and elaborated around what marriage means to her, the lady took the example of her parents and said that once someone feels committed, there come no difficulties in dealing with the hardships of life.
Soha also stated that though she believes that one has to deal with obstacles in every relationship, a relationship can never be a perfect one. The actress expressed concern about problems in marriage and stated that it depends on how you work around your dissatisfactions. "I am sure even my parents had their problems. They were completely different personalities. But they must have worked on their marriage. And they made it work," told Soha.
Both Soha and Kunal were seeing each other for more than 5 years and Soha gives her parents the credit of having an absolute trust in such a relationship. The actress stated that she has grown up seeing her parents living a dignified marriage for 44 years and handling public face of their marriage too. "If I am a secure person today it's because of marriage that my parents shared. I'd certainly want my child to feel the same sense of security," said Soha.
And it came as quite evident to see how much affection does Soha hold for her hubby when she said that making Kunal happy is something that makes her happier today. And riding on her sense for commitment in her relationship, the actress said that if both he and Kunal have been able to sustain to their relationship for 5 years before marriage, it is because they both share a commitment towards each other.
Though Soha expressed that she is not that mature to deal with sincere stuff in a marriage, she doesn't either think that a relationship should be taken for granted. Also, the actress made sure to praise his husband for making her feel secure and loved at the same time. "Kunal has a lot of integrity, fervor and ambitions. What I love the most about him is his consistency. In five years he has never wavered in his thoughts and beliefs," Soha revered about Kunal.