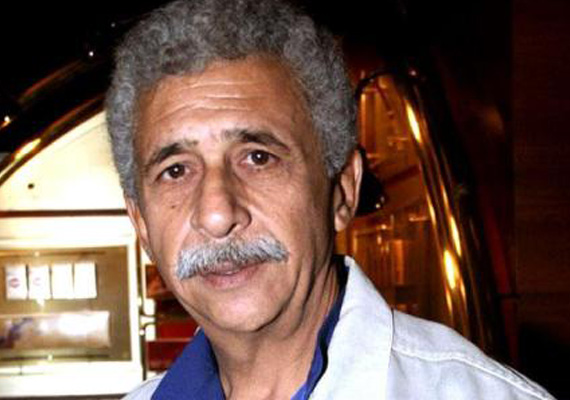 Kolkata, Feb 9: There is no need to contemporarise work like those of William Shakespeare and George Bernard Shaw, as they are still relevant, veteran actor Naseeruddin Shah has said.

"I closely follow the text. I don't feel any need to contemporarise it. Had it not had contemporary value, one would not have chosen it. That is the test of great writing when something written hundred years ago is still valued," Shah, who directed and acted in George Bernard Shaw's play 'Arms and the Man' at Kalamadir here last night, said.

"Even when I did Shakespeare plays I never tried to contemporarise it because if the play does not have any contemporary value than we will not be enacting it at all," said the 61-year-old actor who played husband to his real-life wife Ratna Pathak Shah in the play staged by Leopard Creations.

Set during the four-month-long Serbo-Bulgarian War in 1885, 'Arms and the Man' is a satire on glorification of war.  The Bollywood actor, who runs a theatre group called Motley Productions, had read the play for the first time when he was in school.

"The play is still as charming to me as I saw it at the age of ten," said the 'Padma Bhushan actor who was last seen in the superhit 'Dirty Picture' with Vidya Balan.