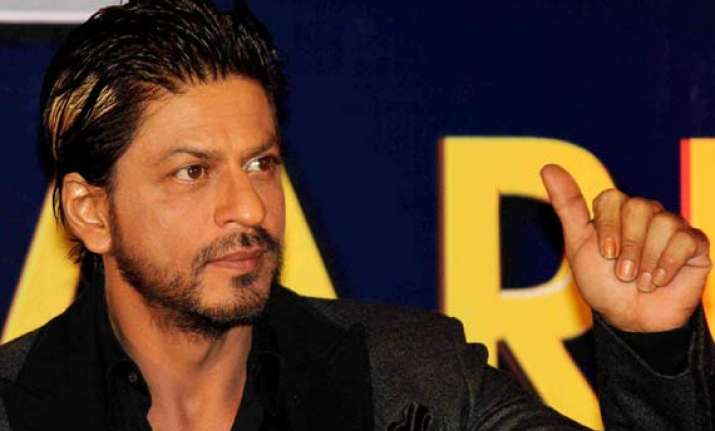 New Delhi: Bollywood superstar Shah Rukh Khan seems to be the latest target of the underworld, after Salman Khan, Akshay Kumar, Karan Johar and Rakesh Roshan. The gangland is on a tormenting spree to the Bollywood stars and the latest on their radar in none other than Bollywood superstar Shah Rukh Khan.
One of the active underworld groups these days lead by Ravi Pujari called SRK's office and threatened him for keeping any relationship with Karim Morani who is a friend and business partner of Shah Rukh Khan.
However, this time Ravi Pujari called Shah Rukh's office, the actor wasn't available and the called was picked by office staff.  It may be recalled that Morani's Juhu residence was attacked by two  assailants. Over five rounds were fired outside his residence on Saturday.

Also read: Bollywood celebrities under the underworld scanner
Earlier a leading daily said, "Morani and Khan are close friends and we suspect that Ravi Pujari may attack Khan also. So we are providing two officers for his protection." Citing this and the latest threat on phoned crime branch has deployed two armed men in civil dress to protect Shah Rukh.
Also cops are keenly monitoring all the visitors and fans who visits his house.
Bollywood stars have become soft targets for this new breed of underworld led by Pujari. Earlier this year, it was Salnan Khan who was directly contacted by the Ravi.
Salman had a verbal spat on the phone he received early in the morning in December last year and then took a route to crime branch.
In January this year filmmaker Farhan Akhtar, producers Farhan Azmi and Ritesh Sidhwani were also ringed regularly for extortion money.
It was said earlier that Ravi Pujari was residing in Australia and has been channelising his activities from there.