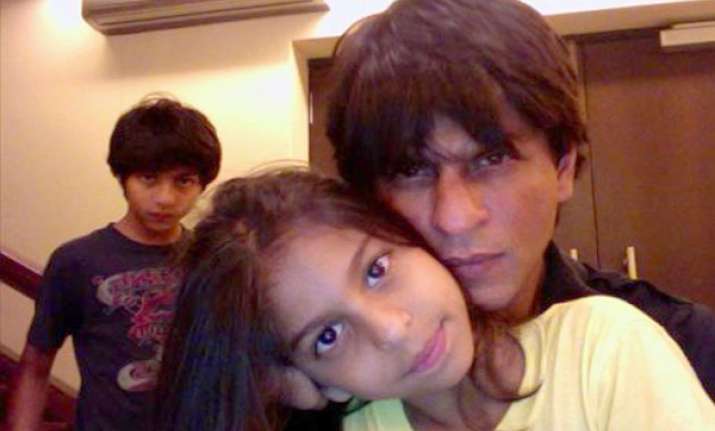 Mumbai, Nov 24: If there is someone that superstar Shah Rukh Khan is scared of, it is his 12-year-old daughter Suhana. The actor says he often bows down to the whims and fancies of his little angel.
"I never feel bad about any scolding that I get from kids. Even my kids at home keep scolding me.
I feel bad when I break rules in India and my elders scold me. But at home, if I stay up really late at night or do a couple of things which irritates them, my daughter Suhana scolds me a lot and quite loudly at that," Shah Rukh said on the TV show, India's Prime Icon.
The actor finds it scary because though she is the youngest, she has a strong voice.
"It is kind of scary because she is quite little, but her voice is very powerful when she is scolding me," he added.
The actor, who is married to Gauri Khan, also has a son named Aryan. He is 15.