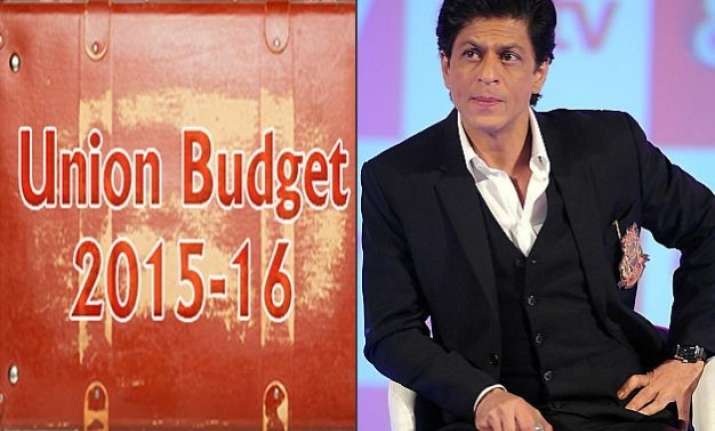 Bollywood baadshah Shah Rukh Khan might be all ears for his contestants on the sets of his upcoming show 'Sabse Shana Kaun', but he's isn't ready for questions from the outside!
The actor, whose busy schedule is quite taken up thanks to the on-going shoots of TV show 'Sabse Shana Kaun', was quite agitated when media instead of the audience started posing questions to him.
At the press conference of 'SSK', Shah Rukh Khan was responding to the media with all smiles - but when one of them quizzed him about the upcoming 'Budget 2015', he was visibly not comfortable.
"It is weird when people ask an actor about budget. Please do not ask me about it. I respect it. It is very important for our economy. I am sure that this year's budget will have something that will benefit our film industry... attracting people into business is very important part of budget," told SRK to reporters.
Also read: Latest updates on Union Budget 2015
Apart from being questioned about the upcoming show, when SRK was asked about the censor board controversy, he said, "The system of ratings should be improved so that creative freedom of filmmakers and artistes is not compromised."
"Some say it is freedom of expression and some say we are out in bad light. A bigger picture of censor board without differentiation should be brought in. If you have a generic rule for everything then it is going to be troubling... This discussion will continue for years but they should increase the rating system and introduce more rating," he added
Union Budget image: MapsofIndia.com