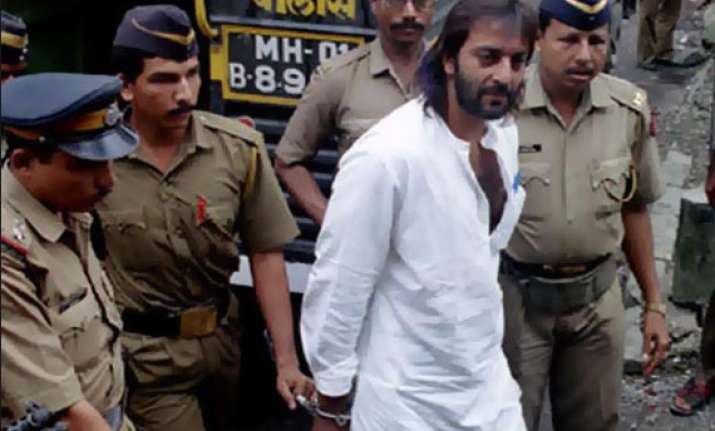 Pune, May 23 : Bollywood star Sanjay Dutt has been allotted the prisoner's badge no 16656 at the high-security Yerwada jail here.
Co-convict Yusuf Nalwala has also been brought to this jail along with Dutt from Mumbai's Arthur Road jail. Dutt has been lodged in a separate cell in security barrack no. 3.
He had his jail lunch on Wednesday evening, as his home-cooked meal had not arrived.
Sanjay Dutt has been kept inside a cell measuring 10 ft by 8 ft. He has been allowed a table fan, and home-cooked food for a month, as per court order. 
A well-known food business firm owner in Pune, a close friend of Dutt, will provide him home-cooked food for a month.
A jailor and four jail guards have been deployed for his security. Two guards will be on day duty, and the other two on night duty.
Dutt and Nalwala have been kept in separate cells in the same yard of the jail.
This is Sanjay Dutt's third innings in jail, since his conviction and sentence in 2007