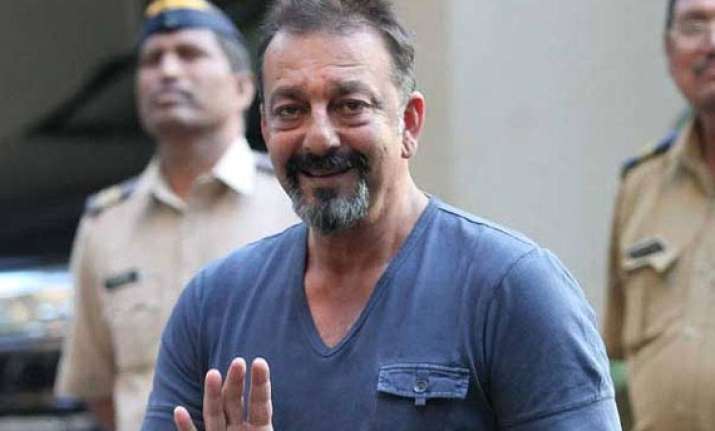 New Delhi: As we all know Sanjay Dutt was granted parole citing his wife Manyata Dutt's ill-health but in a video clip gone viral it is revealed that the actor was partying with close friends from film fraternity during that course of time.
Hard to believe but a clip shot by certain upcoming actor present in his party, shows Dutt hanging around and abusing few celebrities from the filmdom in a drunk condition.
Sanjay surprisingly invited three of the celebrity kids in his party and was having a gala time there. According to a leading daily, one of them has captured his activities in his camera and forwarded it to his closed ones.
Such interesting was the clip that it couldn't be kept isolated and as a result the actor's friend forwarded it to his other friends. Likewise the video went gone viral.  
A leading daily quoted actor's friends who received the clip as saying, "It shows Sanju having a good time at a small dinner party. He is a little high, playing the air guitar, fooling around, talking sh** about people in the film industry....Just harmless banter and fun which is a regular feature at private dinners."
Dutt and his family are trying to find out who among the three celebrity kids shot the video and sent it out as this is a big embarrassment for them and will also destroy any hopes for any future parole.
Sanjay Dutt is serving the remaining 42 months of his five-year sentence after he was convicted of illegally possession firearms during 1993 Mumbai bomb blasts case.
The actor was out on parole since 21st December last year and returned to Yerwada jail after three months on March 22.