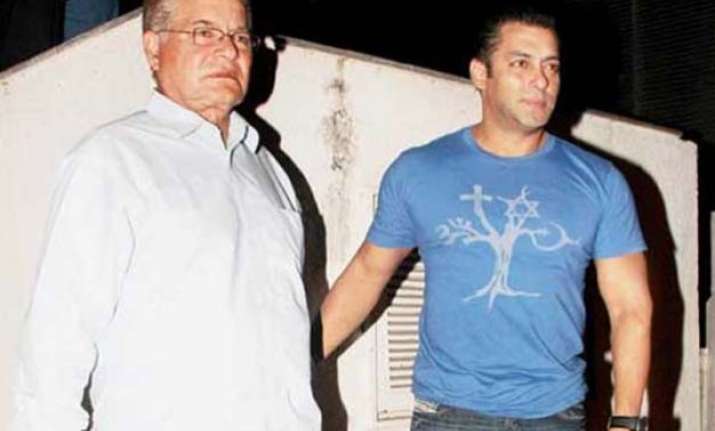 Mumbai: Superstar Salman Khan has stoked a new controversy after a series of  tweets opposing the death penalty of 1993 Mumbai Bomb blast convict Yakub Memon and instead sought the execution of his brother Tiger Memon, a key conspirator in the case.
Coming to his son's rescue, Bollywood's legendary scriptwriter Salim Khan said his son's tweets should not be taken seriously as he is not aware of the case.
"Whatever Salman has tweeted is ridiculous and meaningless. Salman is ignorant of the issue and he should not be taken seriously." Salim told reporters today.
Salim also advocated that Yakub should not be hanged and said, "Yakub should be kept in jail rather be hanged. Keeping him alive is a bigger punishment."
Slamming the Dabang star for his tweets Special public prosecutor Ujjwal Nikam said, " Salman must express regret for what he said. He is trying to belittle court orders. and questioning common man's faith in judiciary."
But Actor  Raza Murad came to the 49 year old actor's defence, He said, "That's Salman's personal opinion,he hs a right to express opinion as a citizen of democratic nation.
Meanwhile, Police have beefed up the security outside Salman's Galaxy apartment in Bandra.