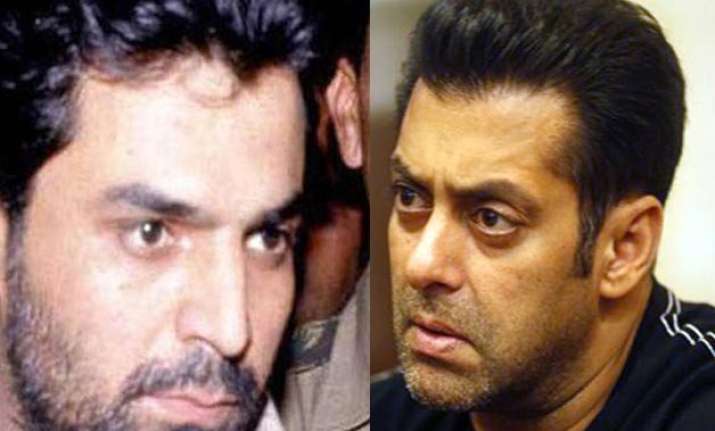 Mumbai: Superstar Salman khan, in a series of  explosive tweets today, opposed the death penalty of 1993 Mumbai bomb blast convict Yakub Memon and lashed out at his absconding brother Tiger Memon, a key conspirator in the case.
Terming Yakub Memon as innocent, Salman said killing him would be killing humanity.

Salman said that it was unfair for Yakub to be hanged while his brother was one of the major suspects.

Taking a jibe at Tiger, he said "Bhai ho toh aisa" (You should have a brother like Tiger).

Khan said he had been wanting to tweet about the issue for some days but was afraid. He also tweeted that unlike Tiger, he can die for his family.
The superstar further appealed to Pakistan Prime Minister Nawaz Sharif to handover Tiger Memon to India if he is in his country.
Salman further tweeted, "Kidhar chupa hai tiger? Hey koi tiger nahi hai  billi aur hum ek billi ko nahi pakad sakteh." (he is no tiger but a cat and we are unable catch a cat).

Also Read:Maharashtra Governor consults top officials on Yakub Memon's plea
Memon, whose curative petition against the death sentence awarded by special TADA court was dismissed by the Supreme Court earlier this week, is lodged in Nagpur Central Jail. He is scheduled to be hanged on July 30 , his mercy petition is pending before the Maharashtra Governor and Supreme Court would hear his third appeal for reconsideration tomorrow.
As many as 257 people were killed and over 700 injured in the serial blasts in Mumbai on March 12, 1993. Memon was the only convict in the case whose death penalty was upheld by the apex court.