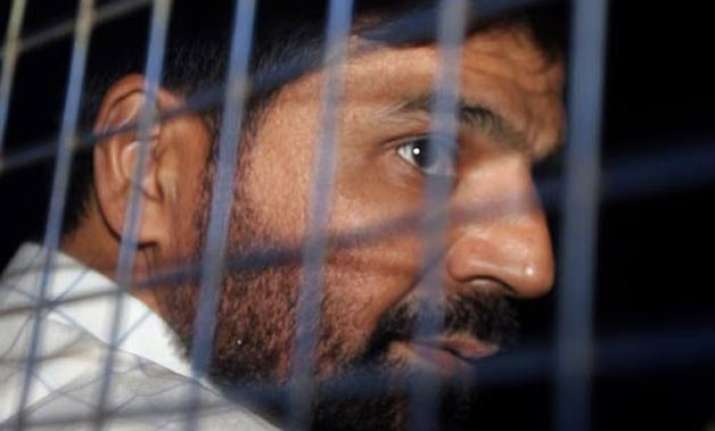 Mumbai: Maharashtra Governor Ch Vidyasagar Rao today held consultations with Home and Law Department officials on the mercy petition submitted by 1993 Mumbai blasts convict Yakub Memon.
The BJP-led government headed by Devendra Fadnavis had sent its opinion to the Governor late last evening on the plea submitted by Memon following the Supreme Court's rejection of his curative petition which sought a stay on execution of his death sentence slated for July 30.
The Governor today called Additional Chief Secretary (Home) K P Bakshi, Law and Judiciary officials and Advocate General Anil Singh for consultations.
When asked about the outcome of the meeting, official sources said, "There has been no decision. The matter is under consideration of the Governor."
The government, however, had earlier indicated that it stood for sticking to the schedule for hanging and abiding by the Supreme Court directions on the matter.
"There was no question of changing the plan to hang Memon on July 30. The date of hanging has been communicated to the state government by the special court. Since no court has stayed the judicial order, there is no question of changing the date.
Memon will be hanged as per the court order," highly placed sources had said earlier this week. Chief Minister Fadvanvis, who declined to reveal the government's stand, had said he would make a statement on July 29.
Meanwhile, the Supreme Court is slated to hear on Monday the plea of Memon seeking stay of execution of his death sentence.
Memon, whose curative petition against the death sentence awarded by special TADA court was dismissed by the Supreme Court earlier this week, is lodged in Nagpur Central Jail.
As many as 257 people were killed and over 700 injured in the serial blasts in Mumbai on March 12, 1993. Memon was the only convict in the case whose death penalty was upheld by the apex court.
After his curative petition was dismissed, Memon has submitted a mercy petition to Maharashtra Governor. The President had earlier rejected his mercy petition.