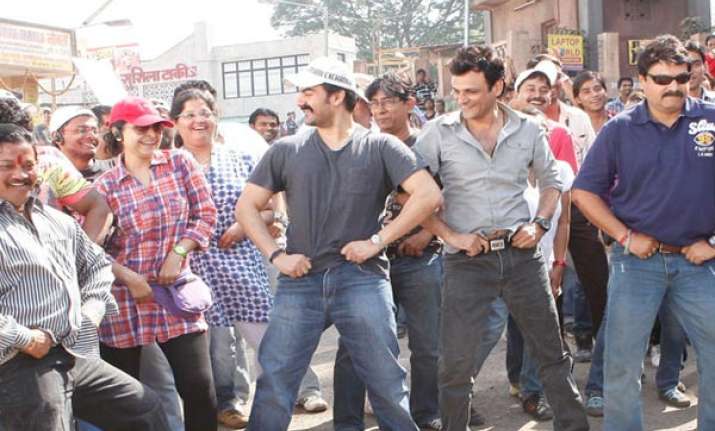 Mumbai,Nov 7:Bollywood star Salman Khan not just knows how to keep his audience entertained, but also the members of his film crew. Recently, he made everyone on the set of Dabangg 2 groove to the hit number Hud Hud Dabangg.
The 47-year-old jumped up for an impromptu jig on the song from the 2012 blockbuster Dabangg.
Everyone did the signature belt step from the song, including his younger brother, and the film's director-producer, Arbaaz Khan.
The movie, releasing on December 21, also stars Sonakshi Sinha.