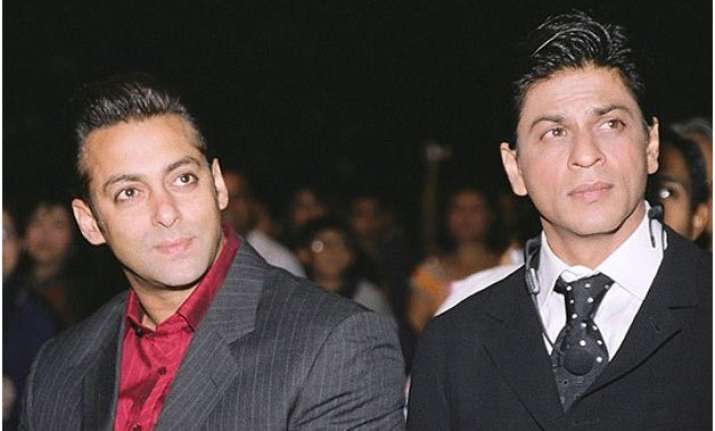 New Delhi: If rumours are to be believed, Salman Khan and Shah Rukh Khan might work together in a Yash Raj movie. According to sources, Aditya Chopra will himself direct the two Khans in the movie together.
"It is the same film for which Ranveer Singh was earlier being considered. Adi felt that the Shah Rukh-Salman combo would work wonders at the box-office and so, decided to sign Salman instead of Ranveer. Shah Rukh has already given his nod to him," revealed an insider to a leading daily.
The movie will see a release by the end of 2016. "The script is ready and both the superstars have liked it. However, the female lead is yet to be finalised. The details will be revealed when Adi decides to make an official announcement. But as of now, both the actors seem enthused about their on-screen reunion," added
The last time we saw the iconic Khans on screen was in 2002 in the movie, "Hum Tumhare Hain Sanam". However, a source close to Shah Rukh Khan rubbished the buzz whereas an official of Yash Raj did not say anything substantial and only this, Request that you wait for YRF to make the official announcements on forthcoming films and in the meantime, please refrain from casting speculations."
This is good news for fans of both the Khans. Salman Khan has also postponed his 'Sultan' for Shah Rukh Khan's 'Raees'.