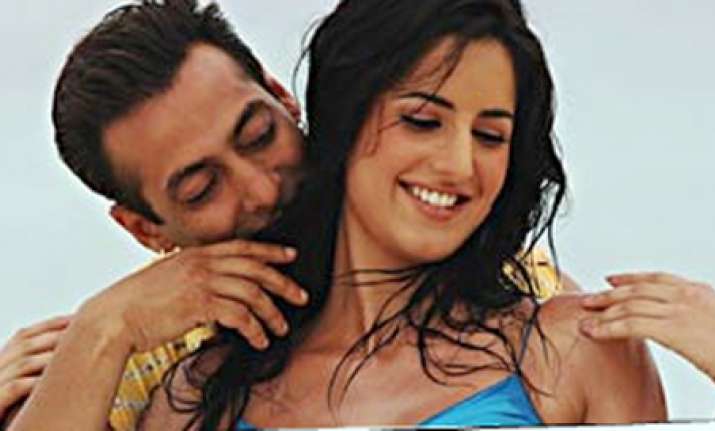 Bollywood stars Katrina Kaif and Salman Khan opted for a dignified split agreeing not to react publicly about the end of their affair, says a media report.
Salman is not a man to take breakups lying down, the report says, but this time he has reacted in a manner exactly the opposite.  Neither did he pour a soft drink in public over Katrina's head not did he go below her Bandra home and hollered.
On earlier occasions when Salman split with his girlfriends, Somy Ali or Aishwarya Rai, the maverick star usually made a public display of his displeasure. This time he is all quiet and dignified; in fact he hasn't even shown his remorse to anyone except to very close family and one friend, the report said.
Says a top actress, "Even now people are wondering if Kat and Salman are together. Or has she really moved on?''
In answer to this, an insider said, "Bhai knows that Katrina has moved on. However, he has decided not to react. He just wants to let go."
 Salman's closest friend and adviser, who is also Katrina's agent, and a couple of family members have reportedly advised the actor not to speak about their split.
The insider says, "Kat and Salman sat down and spoke about their moving on like two mature individuals would. Both of them are riding a wave of super-success and they have decided to maintain a dignified silence on the whole split issue. Both are intelligent and they know that any tamasha would tarnish their images and take away from their brand equity. In fact this time Salman has endeared himself to the public even more because of the mature manner in which he has conducted himself.''