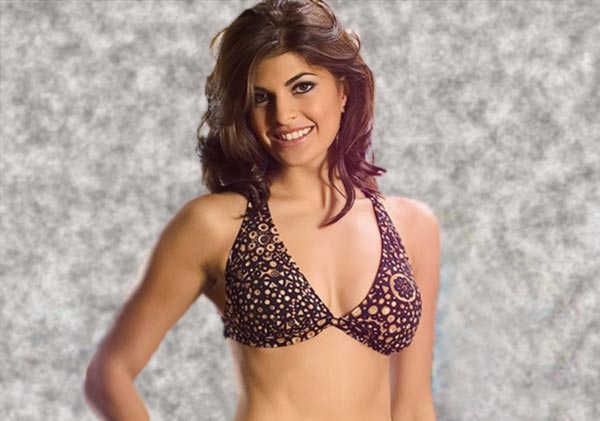 Mumbai, Mar 21:
She is only three films old in Bollywood. But actress
Jacqueline Fernandez
is flooded with offers from big production houses and her career moves are rumoured to be taken by actor-filmmaker Sajid Khan.
However, the model-turned-young actress denies it all, saying she takes her own decisions and no one is playing mentor to her.
When Jacqueline started shooting for her yet-be-released film, 'Housefull 2', helmed by Sajid, sparks flew and soon there were reports that they are dating and would get married this year. Most industry folks feel that Sajid keeps a watch on the films she signs.
"No.. he (Sajid) is not my mentor, I don't actually have one. I don't have any mentor. I am very professional person, I have never had any mentor. And no he never does tell me what films to do and what not. I think for me it is important that I make my own decisions," Jacqueline told PTI in an interview.
"As I am not from the industry..I am an outsider, so it is easy for me to make mistakes as I don't know how things work in the industry, how people function. It is important to make your own mistakes and learn from them and not based on someone else advice to know what you are doing is right," she said.
The 26-year-old made her debut in tinsel town with 'Aladin' (2010) opposite Riteish Deshmukh. In her next film 'Jaane Kahaan Se Aayi Hai' she was again paired opposite Riteish but both these films did no magic at the box office.  This was followed by a cameo in 'Housefull' and a full-fledged role in 'Murder 2'.
More than her professional life, she was talked more about for her rumoured relation with Sajid which she thinks is unfair.
"I feel your personal life should not be shared with the whole world. I am uncomfortable sharing it with everyone.  For an actor everything becomes publicised from what you wear to what your diet is. The controversies that happened last year were larger than life for me... it was very shocking, how fast and big things were happening. It was unfair, things were going out of control, stuff like marriage is happening, this is uncalled for," Jacqueline said.
"I did not know why I was picked on. Every time I used to comment it leads to another story so I did not comment anything. But it was hurting me. I was pretty much alone, no one advised me on this. But then you feel it keeps happening to everyone in the industry, you are not alone, it happens to biggest of stars and they also have to go through it," she said.
"It is important for you to hold your ground, be dignified and let your work speak for yourself," the ex-Miss Sri Lanka concluded.