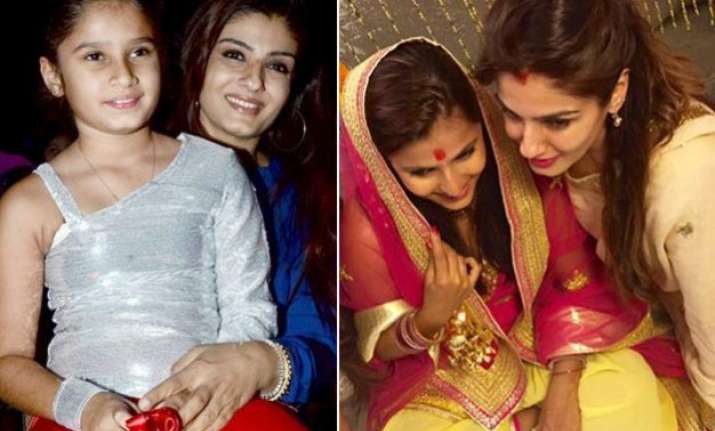 New Delhi: Bollywood actress Raveena Tandon is a busy mom these days and why not it's her daughter Chhaya's wedding after all.
Notably, in the year 1990, Raveena had adopted two daughters as a single mother. And now it's her younger daughter Chhaya who is all set to enter the nuptial bond in Goa.  
Recently, Raveen shared an adorable picture from the pre-wedding rituals of her daughter. The beautiful picture featuring Raveena and her two daughters showcased the love between a child and mother.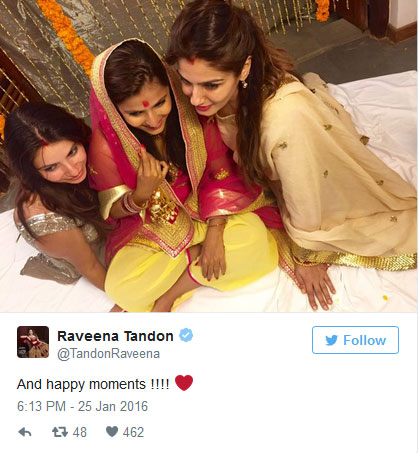 The pre-wedding function started with the sangeet ceremony. This was followed by mehendi, chuda and ghara ghardoli ceremonies. The function concluded with Catholic rituals.
Meanwhile, Raveena also shared a picture of her with the oldest member from the groom's family.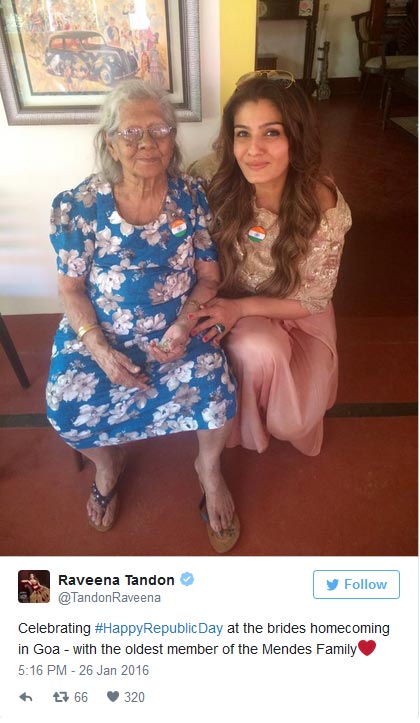 The wedding will take place as per Hindu and Catholic rituals as the groom belong to the Catholic family from Goa.
The 'Andaz Apna Apna' actress has taken it on her to plan and organize all the pre and post wedding functions from the bride's side.