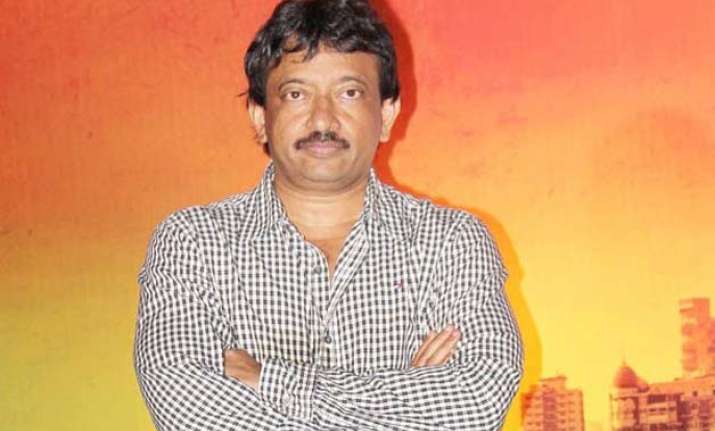 New Delhi: In a series of tweets after India's defeat in Cricket World Cup at the hands of Australia, filmmaker Ram Gopal Verma said that he is happy that India lost the match and that he hates cricket and cricket fans.
His first tweet of the series read, "I am sooooo happyyy India lost because I hate cricket..nd if there's anything I hate more than cricket then it's people who love cricket."
Ramu, known for his controversial stand on a number of issues even has a logic for his rather illogical statement. He said, "I hate cricket because I love my country and cricket makes my country men most non productive because they stop working and start watching."
If this was not enough, Verma went on to call Cricket a 'disease'. He came into praying mode and said, "I wish and pray to all Gods of my country to cure my country men of this dangerous disease called cricketitis."
Verma, who has given headaches to Indians a number of times with films like 'Aag', 'Phoonk' and 'Agyaat' has urged other teams to defeat India so many times that they stop playing cricket altogether. He tweeted, "I request the other countries teams to defeat Indian team again and again till it stops playing and Indians stop watching and start working."
He called the addiction of cricket worse than the addiction of alcohol and cigarettes, "Addiction of Alcohol and cigarettes only does limited and mostly personal harm but addiction to cricket is a national disease."
As expected, his tweets have not gone down well with the angry cricket fans who were already mourning after the defeat.
"I am sooooo happyyy your films bomb because I hate you.. nd if there's anything I hate more than you then it's films made by you @RGVzoomin," one angry cricket fan tweeted.
Another cricket fan tweeted, "@RGVzoomin That's a very sadistic statement. You aren't forced to watch cricket or more importantly be with/around people who watch cricket."
Prashanth (@itisprashanth) wrote, "We should stop respecting idiots like u. so u will not have a voice to call us idiots."