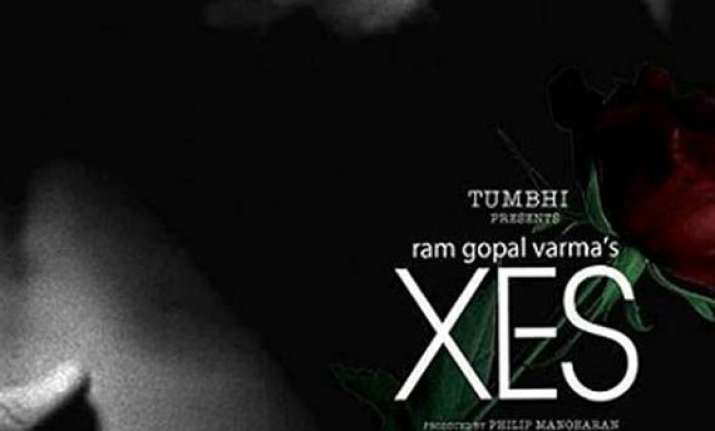 New Delhi: So, now we have another controversial title 'XES' (a reverse of SEX) from the house of 'controversial' (as he has achieved the term in recent days) director Ram Gopal Varma but wait he isn't alone here for this head turning title. It's the queen of daily soaps' TRP and movie producer of films like- Kya Kool Hain Hum and horrex drama-Ragini MMS 2. Yes, you guessed it right- Miss Ekta Kapoor, the honcho of Balaji Telefilms.
RGV in on a spree of making controversies with his heinous statements and movie titles, at the other end, Ekta Kapoor who is comparatively far from any such controversies won't be safe for too long as her production 'XES' is to be directed by the former. This might bring her in the downbeat limelight.
While the title 'XES' is highly intriguing, the content is nevertheless contentious. According to a leading daily the movie will have seven short stories (that reminds me of RGV's Darna Mana Hai and Darna Zaroori Hai) and "they are all erotic stories, dealing with issues like adultery, premarital sex, lust and betrayal."
We are just waiting for the poster to hit online, which hopefully would be as interesting (or rather controversial!) as Varma's recent 'Sridevi' poster. However, the director faced much rage and even received legal notice from court and Boney Kapoor for naming the film after his wife's name but the good thing is that this entire hullabaloo has least tarnished his image in the industry, in fact, it has landed him another project.
Ekta Kapoor herself dealt with the situation surrounding the director in recent days and ensured when he is in her team, he is untouched with all the fuss.
According to leading daily, Ekta announced in the trade papers that if anybody opposed RGV's involvement with her company, he/she should come forward. When nobody did, the deal was sealed. There have been reports that RGV will co-produce the film with Ekta but he will only wield the megaphone this time.
Even if there is smoothness in their deals and work, the title controversy seems open to another chapter for the director. Let's see how it goes from here.