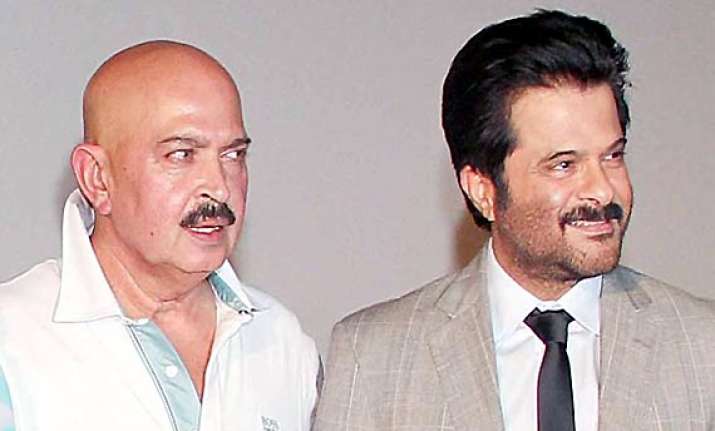 Mumbai, Aug 7: Bollywood actor Anil Kapoor today  said he shared a special director-actor pairing with Rakesh Roshan as together they had delivered many hit films.
"Like there was this hit jodi (pair) of Amitabh Bachchan and Manmohan Desai, Karan Johar-Shah Rukh Khan...the same way, I felt Guddu and me were also a jodi," Kapoor said.
"...But Hrithik came in the way and broke our jodi," he said in a lighter vein.
Kapoor and Roshan worked together in films like 'Kala Bazaar', 'Kishen-Kanhaiya', 'Khel' and others. Hence, when Roshan asked Kapoor to launch the 'Krrish 3' event and introduce the star cast, he immediately agreed.