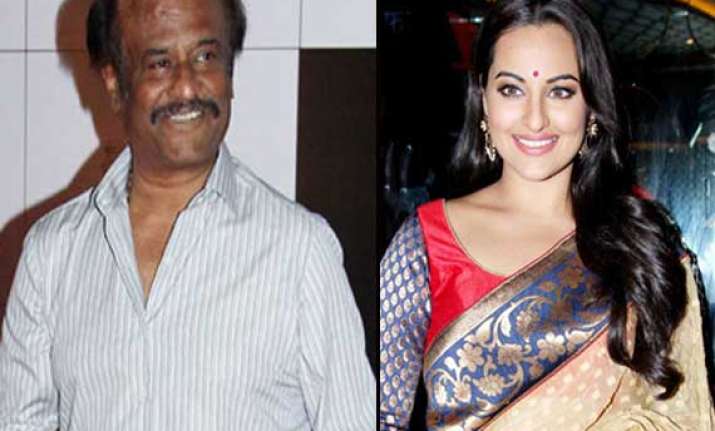 New Delhi: Superstar Rajinikanth, who mostly looks confident and unperturbed on screen, was given complex by Bollywood actress Sonakshi Sinha before he was ready for his first shot with her for Tamil flick 'Linga'.
Sonakshi, who is all thrilled and excited for his South debut with none other than the God of regional cinema, shared her initial experience working with his Rajnikanth.
Initially, it was her who expressed her nervousness to Rajini Sir but is turned out to be an amusing scene on the sets when she came to know that the veteran himself is anxious too.