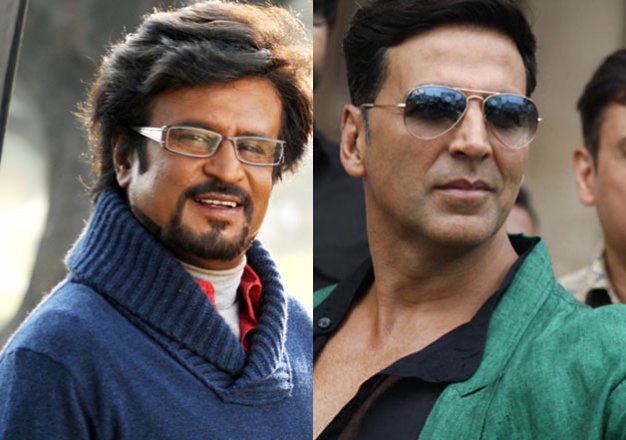 New Delhi: So we all know by now that Bollywood's Khiladi Akshay Kumar is playing the antagonist in superstar Rajinikanth's 'Robot 2'. The movie has created quite the buzz around it since it went on floors.
When Akshay was roped in for the project he took to social media platforms to express his happiness. He also went on record to say that he is excited to get punched in face by superstar.
But do you know how much one of their fighting sequence will cost? A whooping Rs 20 crores.
Yes, you read it right.
According to media reports, one highly anticipated fight scene in the film will cost the filmmakers a hefty sum of Rs 20 crores. Imagine how magnificent it is going to be!
Rajinikanth has definitely raised the expectations of cine buffs with this movie and this news will just add to their excitement. We can't wait either.