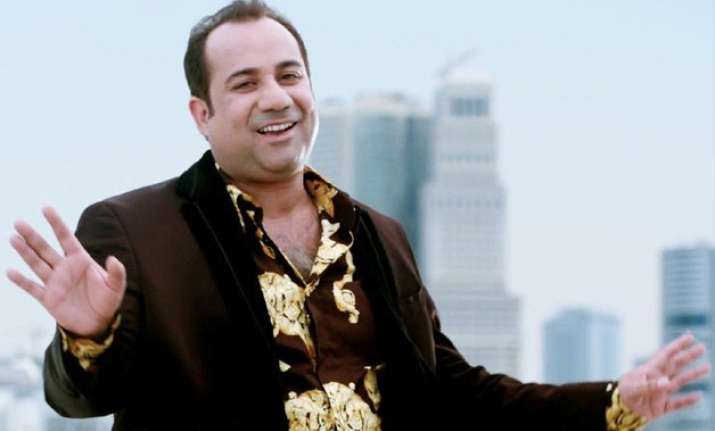 New Delhi: The New Year didn't come with a pleasant beginning for Pakistani singer Ustad Rahat Fateh Ali Khan who was barred entry at the Hyderabad international airport.
Rahat had reportedly flown in directly from Abu Dhabi to Hyderabad for a New Year's eve event at the Taj Falaknuma Palace. However, he was sent back by immigration officials upon his arrival because of certain 'technical flaws'.
According to the media reports, Rahat was deported because he landed at Hyderabad, which goes against the immigration rules for Pakistani nationals. As per the immigration rules, Pakistani nationals are allowed entry into India only through airports in Delhi, Mumbai, Kolkata and Chennai.
However, there were some other technical issues with the documentation as well behind the deportation. Rahat Fateh Ali Khan was allowed to return to the country after his organisers sorted it out.
Media reports said that Rahat had to take a flight to Delhi from Abu Dhabi later in the evening. He then boarded a chartered flight to Hyderabad from the national capital. Whether he was able to perform at the event or not is yet to be confirmed.
This is not the first time the Pakistani singer faced trouble with the Indian authorities. Earlier in 2011, Rahat was detained at the Delhi International Airport along with his troupe for alleged foreign exchange violations.