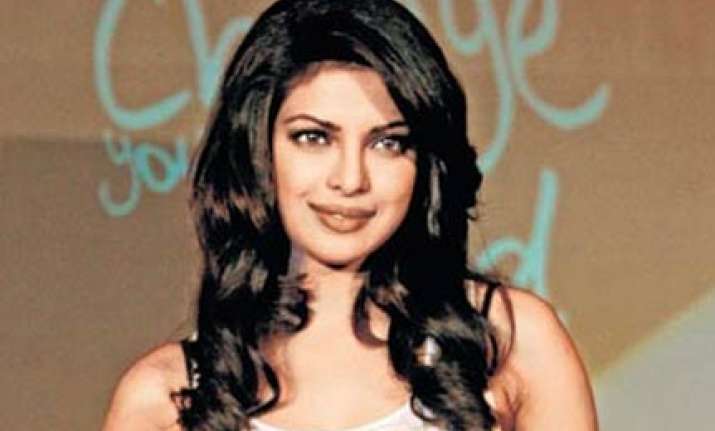 Bollywood star Priyanka Chopra was asked to cut her lustrous locks for Anurag Basu's film Silence, (in which she plays a mentally disturbed deaf-mute girl)  but she simply refused to do so, says a media report.
Since her character requires the look of a girl living in an asylum, it was sugested that she chop her hair. Now the actress has asked Basu to come up with an alternative as she doesn't want to trim her tresses.
A source from the film reveals, "When Anurag suggested she cut her hair really short for the role, PC freaked out. She suggested she could wear a wig instead." In the past, she has experimented with her hair and coloured it red for Love Story 2050.
However, this time she's being cautious about going all out with the change. Priyanka says, "It's too early to talk about Silence. We haven't decided whether I will cut my hair for the role. At the moment, my focus is on Khatron Ke Khiladi and then Don 2. I only start Anurag's film early next year."