Follow us on New Delhi: Bigg Boss 8 third nominations are on its way and if you are following the show, even you would have had a wild guess over the eviction this week.
Well, for those who have missed the show this week, we have Gautam Gulati, Deepshikha Nagpal, Arya Babbar and Pritam Singh as the ones likely to get eliminated this week.
And though all of them are perfectly making it to the form and generating enough entertainment with their stints in the Bigg Boss house, one has to go sacrificed to the format of the game.
 
Amid all the contestants nominated this week for eviction, it is more likely for RJ Pritam to leave the house this time. For the fact that all the other contestant viz. Deepshikha, Gautam and Arya seem much more popular than Pritam on screen; the man would have to face a drool-out from the show.
Gautam Gulati, yes the 'mirchi-boy' inside the BB house has created a stir in the show since the first week. And Deepshika, despite her over dominating attitude look quite strong. Arya Babbar, who is also making it to the graph, has been able to remain noticeable since the inception of Bigg Boss 8.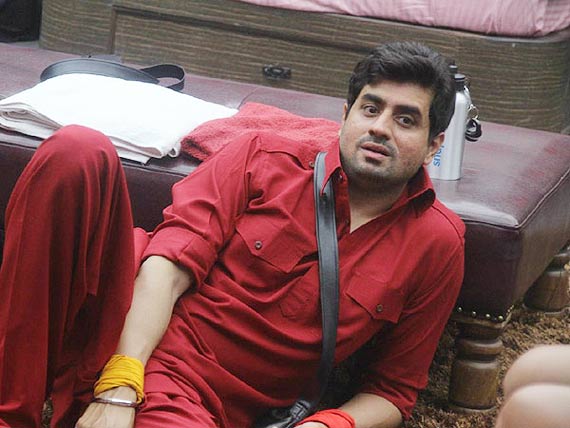 Thus, the only person lying behind amongst the ones who have got nominated in the controversial reality show is Pritam Singh. Despite that good mood and positivity that Pritam has managed to use for his fair play in the game, he has got comparatively a low share than Gautam, Deepshikha and Arya.
Moreover, all the other participants are evidently more known – all credit of being the actors.
Therefore, if go by the entire analyses and the movement of eviction-meter, Pritam Singh's voyage inside the Bigg Boss 8 house is going to get over this week.
And on that note, let's just wait again for Salman Khan to arrive!