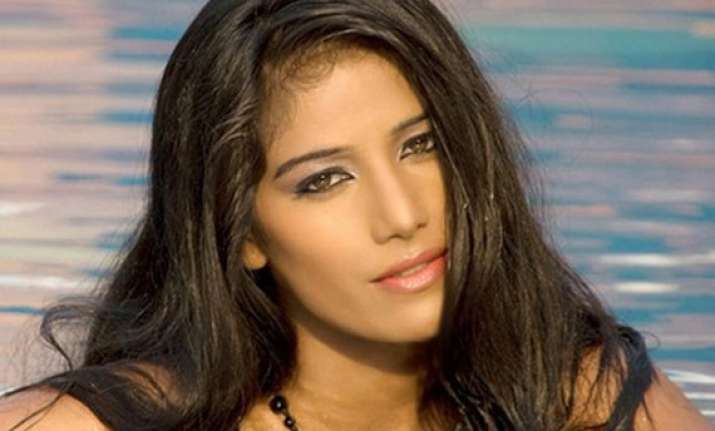 Mumbai, Jan 18: After a lot of stripping  or, rather, threat to strip, on the internet, Poonam Pandey has, at last, landed a role in a Bollywood film, but she's not ready to spill the beans yet.

According to a media report, Poonam Pandey claims she has been getting offers of item songs by the dozens, but she had been turning them down one after another.

Not only item numbers, Poonam was even approached for a few films, but the leading men in those movies were what she thinks failed actors like Ashmit Patel or controversy celebs like Rahul Mahajan.

 Poonam Pandey had set her aim higher. Now she admits that she was waiting for a film with an A-lister.

Perhaps one such role has come her way, though right now Poonam is in talks with a production house for the leading role in a film.

 It's not yet clear who the hero opposite Poonam Pandey will be.

Poonam says negotiations are on and she might break the good news herself soon.