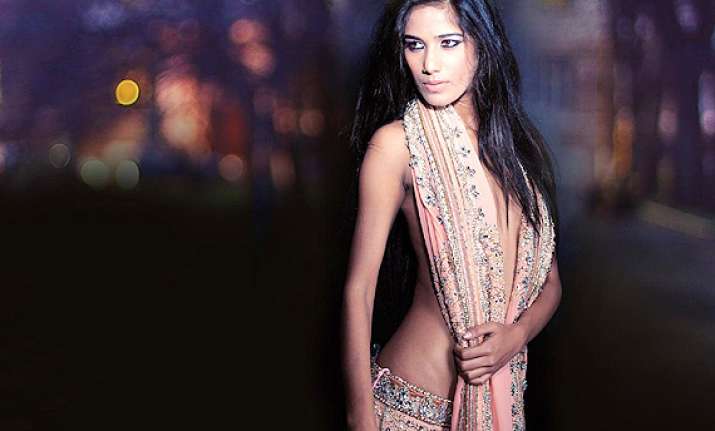 Mumbai: Controversy queen Poonam Pandey, who says she was rudely questioned by Mumbai cops for allegedly "misbehaving" with a man in her car here, insists her surname goes against her image.
The incident took place Saturday night quite close to her home on Mira Road and the man, as it turned out, was Poonam's brother.
"This is worse than the Taliban. It was 10:30 p.m. Not even late by metropolitan standards. I was with my brother, my own brother Aditya Pandey, and I wasn't drinking or misbehaving in the car at all when I was questioned by cops."