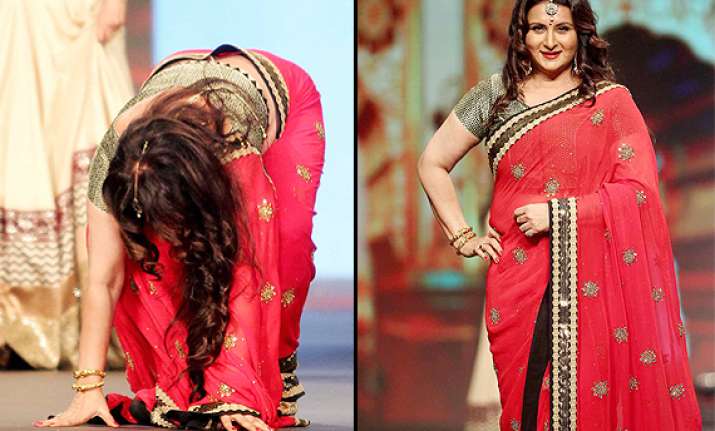 Veteran actress Poonam Dhillon faced a terrible oops moment when she tripped on the runway.
Fevicol presents Caring with Style fashion show witnessed the presence of many dazzling b'town biggies who walked down the ramp for cancer patients.
Among the celebs who graced the charity event, Poonam Dhillon was the one who walked for designer Shaina N. C. and as she started walking on the ramp in that red and copper embellished saree, she couldn't manage and fell on the ramp.
After getting caught in such an embarrassing situation, Poonam didn't hesitate and continued with her walk she turn her diva confidence on and walked perfectly soon after the incident.