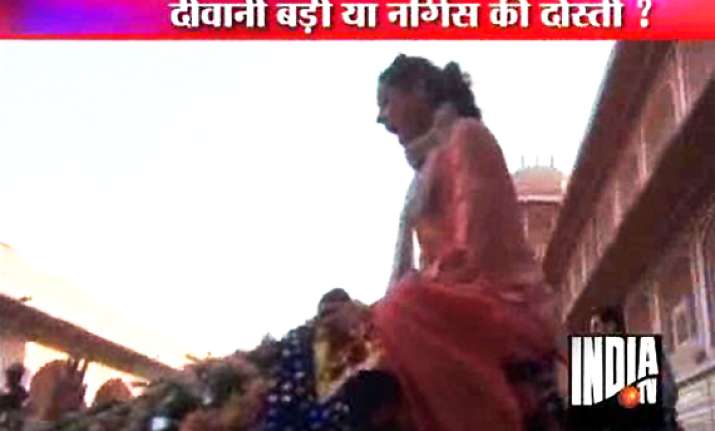 Jaipur, Oct 27: Ranbir Kapoor's co-star in Rockstar Nargis Fakhri screamed and shouted profanities (s**t) as she struggled to sit atop a camel here on Wednesday to promote their film.

On his part, Ranbir was his cool self sitting atop the camel, and asking his fans on the road to drop in at Rajmandir, Asia's biggest single screen theatre.

The two waved to their fans at Rajmandir theatre in a bid to promote Rockstar.