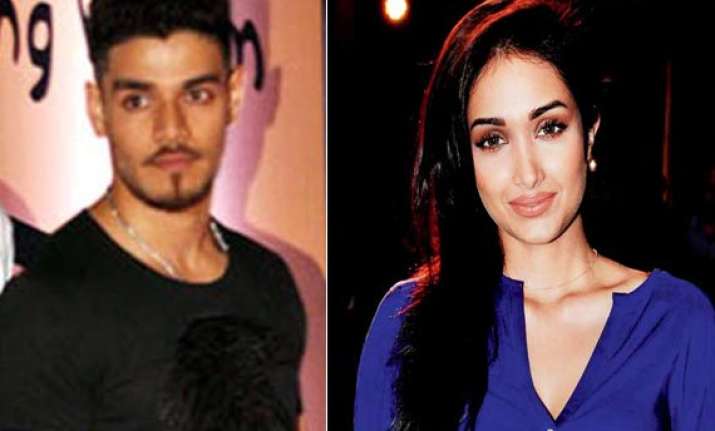 Mumbai: Mumbai police has resolved the mystery involving the 'third woman' Neelu in the love triangle, because of which actress Jiah Khan used to be angry with her boyfriend Suraj Pancholi.
Police sources said, Neelu was not a teenager, but a middle-aged jeweller, whom the couple had met while shopping.
Police on Wednesday said, when Jiah sent an SMS to Suraj Pancholi on the fateful Monday night asking him to come to her home, Suraj SMSed her, saying he had to meet Neelu at 10.  Suraj forgot to write AM in the SMS, and that misake led to Jiah taking her life.
A few hours later, at around 10 pm,  when Jiah rang up Neelu and asked whether Suraj was with her, Neelu replied in the negative, saying Suraj would come tomorrow. Jiah then suspected that Suraj had gone to meet another girl. She then sent angry SMSes to Suraj.
Suraj tried to ring up Jiah and clear the confusion to say that he was going to meet Neelu at 10 AM, and not 10 PM, but the phone calls went unanswered. By that time, Jiah had hanged herself, police sources said. Suraj told police about this mistake of not writing AM in his SMS to Jiah.
Suraj also told Juhu Police that Jiah tried to commit suicide nearly 8 months ago, and his father Aditya Pancholi had advised him to stay away from the actress, but Suraj continued to maintain the relationship.  Suraj later rang up Jiah's mother Rabia in London and advised her to come to Mumbai to take care of her daughter.